Read our in depth frequently asked questions below.
Can't find what you're looking for? Send us your questions via our Contact form or launch our Live Chat!
1. Why join VoluntEars?
Because we are a specialised organisation which works with Deaf communities around the world.
Because you want to join an exciting, safe and worthwhile trip to an interesting country. You want to know your money is well spent and your time will benefit the local Deaf community. You also want to learn about a new culture, make new friends and have time off to relax in your new surroundings.
You will return home feeling re-motivated in your work or studies and often develop self-confidence and broader horizons. It's reassuring to do this with the support of VoluntEars' friendly staff and BSL Communicators
2. Who can join VoluntEars trips?
We welcome a fantastic variety of people. Common backgrounds are:
D/deaf, hearing and hard-of-hearing people of all ages
Teachers of the Deaf and Communication Support Workers
D/deaf professionals
University students studying BSL, Deaf Studies, Interpreting, Audiology
D/deaf school students wanting an overseas trip with a difference
Families including a D/deaf or hard-of-hearing person
Groups from Deaf schools (we can arrange bespoke school group trips)
If you're from a different background and want to check your suitability then contact us!
3. Can we volunteer as a family?
4. Can you arrange a trip specially for my group?
Yes! If you have a group of 6 or more people we can arrange a trip especially for you. Read more on our Tailor-made Group Trips page.
5. Is it safe?
Safety is always our number one priority.
The nature of our destinations is such that we can't eliminate all potential risk. However, we believe that a carefully planned and risk assessed trip makes for a safer and therefore more enjoyable experience for everyone involved.
Our Trip Leader and BSL Communicator stay at the same accommodation and work onsite every day with volunteers on our 2 Week Group Trips and Tailor-made Group Trips. This keeps communication smooth and means we are always on hand to answer any questions.
Emergency contact details are given to all volunteers and families before leaving home.
Additionally, we work with carefully selected Deaf schools where you are warmly welcomed and accepted from day one. This is important because developing countries can be less understanding or accepting of hearing loss.
6. Who is our team?
Our Director, Richard Clowes, has 19 years' experience arranging volunteer trips to developing countries throughout Asia, Africa and Latin America. His knowledge of other cultures, our partner projects and supporting volunteers overseas is second to none. Richard leads many of our trips.
Nicholas Hall's personal experience of travelling as an independent profoundly deaf person helps us ensure our projects are suitable for D/deaf people.
Our overseas staff make the detailed arrangements before your trip. They are experienced and dedicated, trained and supported 24/7 by our UK team.
7. What are Pre-trip Meetings?
They are your opportunity to meet VoluntEars staff before your trip overseas. You will receive helpful information and can ask any questions you have. You will also meet other people going on your trip.
They take place in Brighton, Sussex, normally on a Saturday afternoon 1 to 2 months before each trip. Contact us for details after you join us.
Don't worry if you aren't available for one of our pre-trip briefings. Comprehensive information is sent to all volunteers and can be copied to parents if requested.
8. What about visas, flights, insurance etc?
We will give you all the information and advice required for visas, flights, insurance, cultural information about your destination, clothes to take etc in our comprehensive Handbook. 
Please note that visas, flights and insurance are not included in our price. We will give you instructions for obtaining the correct visa for your chosen destination, we'll happily give you a flight quote, and we can recommend insurance providers. 
We will send information about meeting procedures for arrival and detailed daily schedules, accommodation details and emergency contacts before your trip.
You are welcome to contact us whenever you have a question, even if it seems insignificant; we know they're all important.
9. Where will I fly from?
People join our trips from all over the world so tell us your nearest airport and we'll get a flight quote for you. 
However, if you want to fly together with other people on the same trip we can tell you the most popular flights.
10. Who are we helping?
You will help a local Deaf school. We work very closely with our partner Deaf schools to ensure your work will really help the school and local D/deaf students. The schools are really grateful for your support so you are assured to make a difference during your trip.
11. How many people join each group?
Group sizes vary from around 8 to 20 depending on the destination and dates of the trip. Contact us if you want to check a particular trip.
12. Do I need to know sign language to join?
No. We welcome people of all signing abilities on our trips from D/deaf people knowing native sign language, qualified Interpreters wanting to use their skills in a different setting, to people just starting or thinking of learning sign language at school or university.
Remember we provide an experienced BSL Communicator on every trip to ensure smooth communication throughout the group. This means everyone feels fully involved the whole time.
Our trips are fully accessible for everyone. 
13. What do I get for my money?
A lot! All your accommodation, food (3 meals a day), BSL Communicator and Trip Leader from our UK office, all local transport, trips to see local sights, work materials.
The only 'extras' will be souvenirs, extra snacks or phone credit (but we normally have WiFi at our accommodation).
14. How do I raise the money?
Most people take several months to save money for their trip.
Some people get a job and save some money each month.
Other people do fundraising activities. See our Fundraising page for help raising money.
Remember you can pay in installments and only have to pay the £195 deposit when you first apply. The balance can be paid around 3 months before your trip or later if agreed.
15. What will I gain from a trip with VoluntEars?
Confidence through challenging yourself.
CV development.
New lifelong friends with other volunteers and local people you get to know in your destination.
Help others; you will make a practical contribution to a local Deaf school in a developing country.
Learn about a new country and experience their culture by getting under the skin, not just being a tourist.
Return home with new self-confidence.
1. What's a normal day?
Monday to Friday you'll have breakfast with the other volunteers at our accommodation, then go to school and spend the morning working on our renovation project. This could be redecorating a classroom, paining a mural on a school building or renovating a school dormitory. You don't need any previous experience and we'll provide all the materials and show you what to do. Return home for a shower and lunch. Afternoons are spent visiting interesting local places like markets, fishing villages, local beaches, mountains or temples. You'll also do a local sign language class, a cooking class, a drumming class in Ghana etc.
At the weekend we'll visit places further away, often staying in local hotels overnight. For example, in Ghana you'll visit Kakum National Park, a stilt village and Cape Coast, in Nepal you'll visit Pokhara and do a short trek in the Himalayan mountains and in Sri Lanka you'll work with sea turtles, elephants and visit Temple of the Tooth in Kandy.
2. Is there a hospital nearby?
Yes. We know all the good local doctors and hospitals and will help you get medical treatment if required.
3. What's the accommodation like?
Normally our staff and volunteers stay together in a big private rented house or hotel accommodation. This means you can relax with other volunteers in your free time and easily get hold of our staff if you need them. The accommodation is always clean and safe, in a good neighbourhood and convenient for our work at the Deaf school. There is normally WiFi!
4. Is food included?
Yes! 3 meals a day are provided at our accommodation or local restaurants and can be tailored to your specific dietary requirements. Tell us if there's anything you can't eat.
5. How will the volunteers travel around?
Volunteers doing Teaching Add-ons will travel to school by public bus. Our staff will accompany you the first few times.
6. What support is there overseas?
We guarantee that every 2 Week Group Trip, Tailor-made Group Trip and Family Trip is accompanied by a Trip Leader from our UK office and an experienced BSL Communicator.
Our staff are trained to a high standard and their signing ability means volunteers never feel isolated.
We meet all volunteers on arrival whether you travel on the same flight as others or by yourself (as long as you arrive on the correct date). Our staff accompany you in private transport to your accommodation.
Our comprehensive orientations include a tour of your local town and all aspects of the carefully planned schedule. We will explain your work, safety, social activities and weekend trips as well as cultural differences to be aware of.
Teaching Add-ons are designed for volunteers staying longer and wanting more independence so we will visit frequently but not daily.
7. What activities will I do?
Our trips include visits to local temples, beaches, mountains, markets and other places of interest. They also include a local Sign Language class and a cooking class in Ghana and Sri Lanka, also African drumming in Ghana!
8. Will I do a lot of hard work?
Some but it's fun!
If you join a 2 week trip you will spend most weekday mornings (Monday to Friday) helping with simple hands-on renovation work like painting murals on school buildings, repainting classrooms or school dormitories at a local Deaf school. We normally return to our accommodation for a shower and lunch and then visit interesting local places in the afternoons. We also spend some time doing activities and games with the local D/deaf students.
Overall, our trips are a good mix of worthwhile work with local Deaf schools, sightseeing and time off to relax.

"I had the opportunity to help fellow D/deaf people"
Tom Gerrard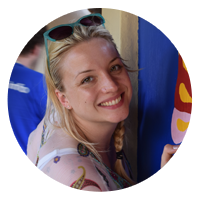 "The best thing I've done in years"
Blanche Coy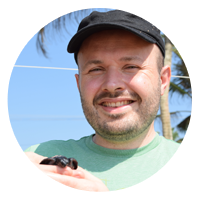 "Valuable, memorable, fun, productive, amazing!" 
David Hutchinson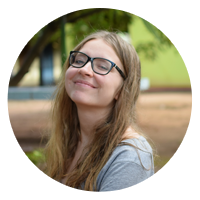 "A specialised organisation that guarantees the right support - all my worries vanished"
Karolina Pakenaite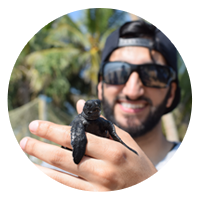 "Working with turtles was the best thing!"
Omar Mahmood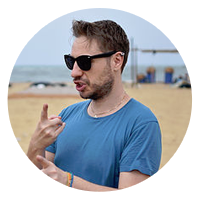 "Enlightening, rewarding, motivating, amazing"
Keegan Hall-Browne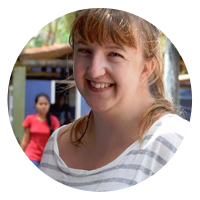 "I grew in confidence and enjoyed helping people"
Jodie Winter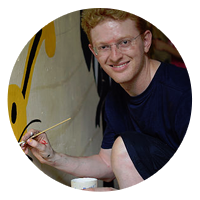 "I really enjoyed designing and painting the wall mural in one of the classrooms. It was a fantastic experience."
Stephan Pretorius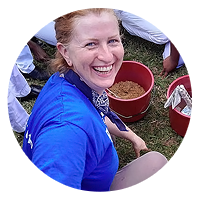 "An enriching and fulfilling experience with an opportunity to embrace Sri Lanka's way of life and culture"
Katherine O'Grady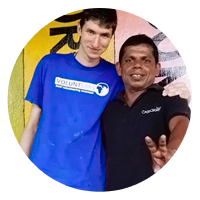 "It's changed my way of thinking and seeing things. Join today because it's brilliant! It's a once in a lifetime opportunity"
Ashley Hill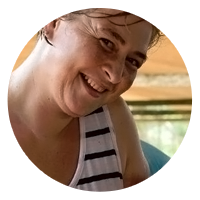 "There was an equal balance of work, group activities and sightseeing"
Clair Murray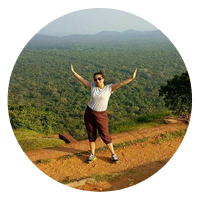 "I knew this was a perfect opportunity"
Saira Shabbir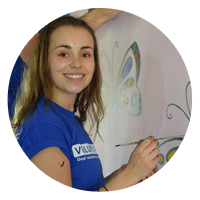 "I made new friends and was able to use my sign language skills"
Stephanie Denison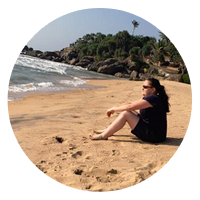 "I can't fault VoluntEars - they run everything smoothly from beginning to end"
Kimberley Bruce