Be Realistic. Be Different.
We understand how difficult and daunting fundraising can be. That's why we've decided to offer a helping hand. We also want you to have fun while doing it.
In order to get somewhere you need to know where you're heading which is why you need a plan to keep you on track.
When choosing your activity, think about what you like, your skills and hobbies. For example, are you a creative person? Do you enjoy sports or would you rather cook? Do things that will make you happy!
Most importantly, surround yourself with people who motivate and support you for example your family and friends.
Keep calm and be organised.
Download Fundraising Template
Decide:
How much time you have.
How many activities you can do.
How much money you'll raise
Download our free useful templates to help you plan your fundraising events and keep track of the money you make!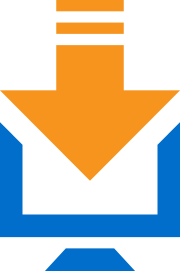 In case you're struggling to come up with ideas, we have written some for you:
Challenging activities
1. The first easy step you could take is to find someone who is generous and loves to help out and ask them to ask their friends and contacts to donate to your cause. This will allow you to reach a lot more people and raise a lot of money.
2. If you're feeling fit and up for a challenge then sign up for a sponsored event.This includes marathons and cycle rides the more extreme sports you do, it will prove that you're willing to go to great lengths to raise money.
3. Another option is to apply for a grant. It might sound frightening but there are many foundations who are willing to support you, for example the Rotary Club, The Lions Club and The Women's Institute. You will find other organisations online. Contact them and explain you will be helping D/deaf people overseas. Be prepared to do something in return for them. For example, a short presentation when you return home or write about your experience for their newsletter or website.
4. Could you give up junk food, drinking alcohol or smoking? Of course you can! Ask your friends and family to sponsor you for giving up it up.
5. Another fun way to fundraise is by taking your friends abseiling! You might be able to get press coverage for this type of fundraising too.
6. If you want to go to the extreme and show people you really mean this then you can do a head shave in return for sponsorship.
7. Get your mates or colleagues to put 50p in the box if they swear. As easy as that!
8. Organise a group of friends to head to the local Go Kart track. Contact the staff in advance and tell them about your fundraising efforts and ask them to waive the admission fee – best to go off-peak times if you want to give this a try. Ask each person to pay a you fee to enter a series of races. Award the winners a small prize each.
9. You can hold a Volleyball tournament on a warm summer's day and get teams to pay to enter. You could promote this by using a loud speaker (or social media!). Try to persuade local businesses to donate prizes for the winning team – maybe the nearest ice cream van or bar.
10. People will be very willing to pay you if you're cleaning up a local park, beach or kids' playground. This is a way to help your local community while raising money for yourself, so everyone's a winner.
Business-like activities
11. If you're not the "too outrageous" type then organise a fashion show which you can invite the wider community to see. And as I have no doubt you'll have some amazing designs why not charge an entry fee.
12. Now, how hard working are you? Because you can always have you own car wash business. It's as easy as charging your teachers, friends or family to wash their cars. This is fun and your friends could volunteer to wash cars with you.
13. We all have a lot of clutter around the house and things that we just don't use anymore. Why not clean out the house and sell any good condition items in a car boot sale, e-bay, gumtree or directly to people around you or on social media.
14. Let loose and unleash your creative side by making your own homemade painting. Then sell it for money towards your funding and who knows, you might just become the next Picasso.
15. Get yourself a part time job, and put away half of the money each month into your travel fund. You'll be surprised at how much you save if you're strict with yourself!
16. Disco – Book a hall or blag one and ask a local DJ to donate his service for free. Throw in some booze and nibbles and hey presto! You've got yourself a disco – well, once you invite some people and charge them to shake their stuff.
17.Borrow a lawn-mower and drop leaflets through doors, charging a few pounds for your services. Make sure the leaflet explains what the money is for and people will be more inclined to pay.
18. Requires forward planning. Buy a packet of flower seeds (costs less than a Pound), plant them, and when they're looking impressive, set up a stall and sell the plants for a Pound each.
19. If Valentine's Day is approaching then sell tickets for the party you've organised with soft music and romantic décor.
20. Hold a wine-tasting evening. Get a supermarket or off-license to donate a few bottles for the tasting, and sell bottles from the supermarket or off-license at the end (adding your own small profit on each bottle).

"I had the opportunity to help fellow D/deaf people"
Tom Gerrard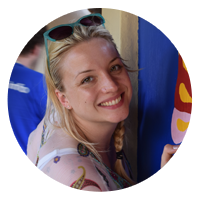 "The best thing I've done in years"
Blanche Coy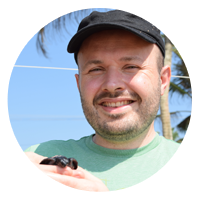 "Valuable, memorable, fun, productive, amazing!" 
David Hutchinson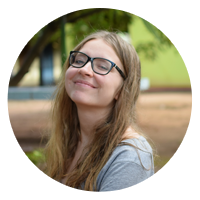 "A specialised organisation that guarantees the right support - all my worries vanished"
Karolina Pakenaite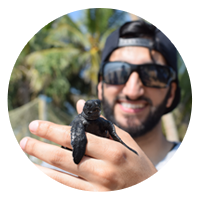 "Working with turtles was the best thing!"
Omar Mahmood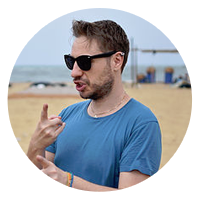 "Enlightening, rewarding, motivating, amazing"
Keegan Hall-Browne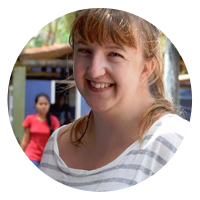 "I grew in confidence and enjoyed helping people"
Jodie Winter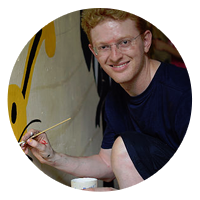 "I really enjoyed designing and painting the wall mural in one of the classrooms. It was a fantastic experience."
Stephan Pretorius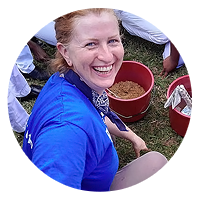 "An enriching and fulfilling experience with an opportunity to embrace Sri Lanka's way of life and culture"
Katherine O'Grady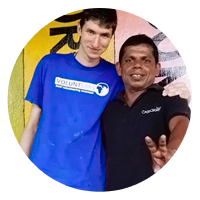 "It's changed my way of thinking and seeing things. Join today because it's brilliant! It's a once in a lifetime opportunity"
Ashley Hill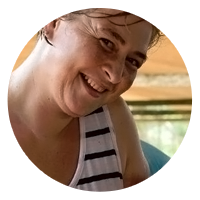 "There was an equal balance of work, group activities and sightseeing"
Clair Murray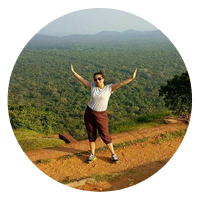 "I knew this was a perfect opportunity"
Saira Shabbir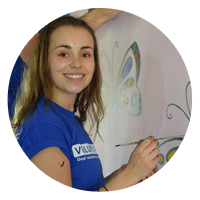 "I made new friends and was able to use my sign language skills"
Stephanie Denison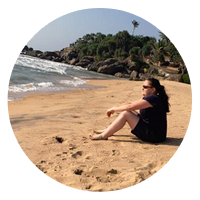 "I can't fault VoluntEars - they run everything smoothly from beginning to end"
Kimberley Bruce