Known as the 'Gateway to Africa', Ghana's friendly people will welcome you to their country, whether it's your first time in Africa or not.
Located on the coast of West Africa, Ghana is a safe, progressive and interesting country to visit. Its natural attractions include remote sandy beaches and lush rainforests.
We split our time between Akuapem Hills and Cape Coast, helping at Deaf schools in each place. Around Akuapem you will see lovely rolling hills dotted with small towns and villages and get to experience traditional Ghanaian life. Around Cape Coast you will see the beautiful tropical coastline with it's long sandy beaches and deep blue Atlantic ocean.
There's plenty to do during your free time. You'll visit an impressive waterfall, test your rhythm with some traditional drumming and dancing and learn to make Ghana's best known dish, fufu, which you'll either love or hate!
You will also have time off to relax at a hotel pool by a beautiful beach, visit a slave fort, and head to the nearby Kakum National Park to experience the rainforest from a high canopy walkway.
Next trip:
Sunday 13 October to Saturday 26 October 2024
Contact us now for information or go ahead and book your place.
 Trip Highlights
Volunteer in West Africa's friendliest destination!
Learn some Ghanaian sign language
Help in local Deaf schools
Relax on sandy beaches
Hike to Boti Waterfall
Try your hand at cooking local food
Experience the jungle from high in the rainforest canopy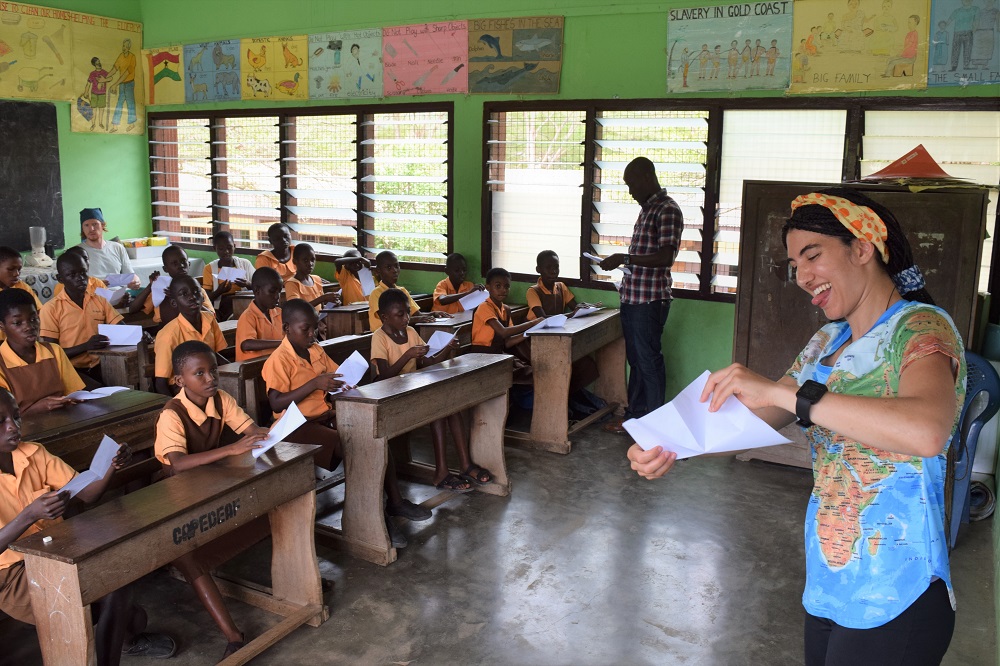 Daily work & activities
You will help at two of our partner Deaf schools; one in the Akuapem Hills and one in Cape Coast (1 week in each location).
Mornings (around half your time) will be spent doing activities, vocational classes and sports with local D/deaf students.
Afternoons are spent doing cultural and social activities such as learning to cook some traditional food and doing a Ghanaian sign language class, as well as visiting local markets, hiking to an impressive waterfall and having time off to relax.
Accommodation
You will stay with a Ghanian family to really experience Ghana's culture. Find out about their lives and the differences to your home country.
Our host families have several spare bedrooms so VoluntEars staff and our Communicator can stay at the same accommodation with you.
There is plenty of space to relax and the neighborhood is quiet and safe with some shops normally only a few minutes walk away.
Food
3 meals a day.
Food is either served at our accommodation or in local restaurants.
We make sure you get to try a variety of tasty local dishes. We know all the places you will eat so we know the food is safe and good quality.
Tell us if you have any dietary requirements.
BSL Communicator on every trip
Trip leader from our UK office
Airport transfers on arrival and departure
Our friendly VoluntEars staff will be waiting to collect you on arrival at Accra international airport. Just look out for their bright blue t-shirts and big smiles outside the airport main exit!
We'll drive you to the accommodation in a private taxi or minibus and we'll return you to the airport for your flight home at the end of the trip.
All local transport; not flights
We use private and public transport during the trip.
Private taxis or a private minibus are used for the long journeys from the airport to accommodation and to the various places we visit. We may use tuk tuk's for short local journeys.
Note: flights are not included in our price.
Ghanaian sign language class
Learn some Ghanaian sign language from a local teacher. 
It's great fun and it helps communication with the local deaf students during your trip. 
Cooking class
Learn how to make local dishes like fufu, red red, or jolof rice. We hope you like it because it'll be dinner!
African drumming
Drumming and music is a huge part of African culture so why not test your rhythm on a traditional African drum in our fun drumming class. You can pass on this if you're not interested!
Craft market
Visit a craft market where you can wander around at your leisure and buy everything from beautiful coloured dresses and skirts, to traditional Ghanaian board games made from wood and seeds, bead bracelets and carved wood ornaments.
Boti waterfall
Boti waterfall is a great place to get away from it all. A gentle walk leads to a lovely scenic place where you can watch the water tumbling down into a pool.
Kakum National Park
Walk through the forest and look for monkeys and beautiful birds from a canopy walkway high up in the trees at Kakum National Park.
Cape Coast Castle
We think it's good to understand some of the history of your destination so we'll visit the slave fort in Cape Coast, from where many Africans were taken to America as part of the slave trade. 
Comprehensive orientation in Ghana

Pre-trip meeting
Meet other volunteers and our staff before your trip.
If you can't attend the meeting we will email all the information to you and can arrange a video call to explain everything in sign language and answer your questions.
Certificate of completion
References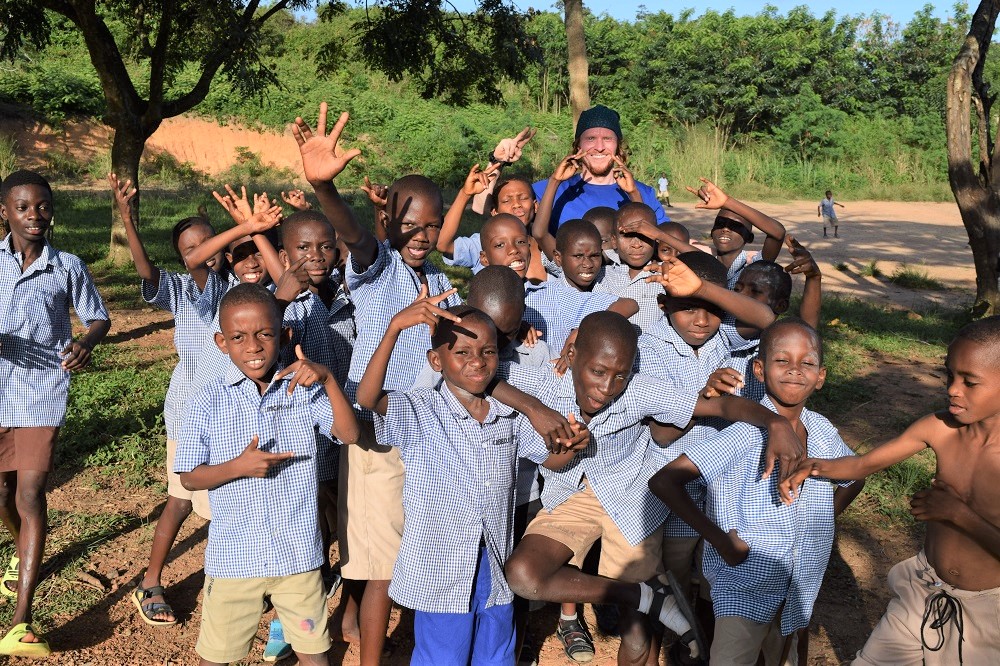 Day 1 - Sunday
Arrive in Ghana!
We will meet you at the airport in Accra and drive to our accommodation about two hours away in the Akuapem Hills. You can unpack, get to know your fellow volunteers and relax. 
Day 2 - Monday
Late breakfast and we'll run an orientation session about what to expect over the next 2 weeks.
After lunch we'll head to the school and meet the Head Teacher who will show us around. You'll be able to see the differences between Deaf education at home and in Ghana. Feel free to ask all your questions to the teachers and students you meet.
Day 3 - Tuesday
Join a class, vocational activity or play some sport with students. You can choose to learn how to sew, make bead bracelets, braid hair, teach football, volleyball, basketball, netball and more. The local students and teachers will love showing you how to do all these things and if you have a skill or talent then tell us and we'll arrange for you to share it in a class of your own. 
This afternoon we'll learn some local sign language in a Ghanaian Sign Language class run by a local teacher.
Day 4 - Wednesday
This morning you will visit Boti Falls, one of the area's most impressive waterfalls. It's also a great chance to see your surroundings as we drive along through tiny villages and countryside. 
Activities with the students in the afternoon.
Day 5 - Thursday
Activities with students in the morning.
This afternoon we'll visit a botanical gardens where you'll see trees over 500 years old, discover where shea butter comes from and if you're lucky find a nutmeg from the male or female tree that produces it.
Then you can do some shopping at a traditional craft market (or sit down and have a drink!).
Day 6 - Friday
Activities at school in the morning. 
After lunch you'll relax at a pool with a lovely view over the hilly countryside and have time to reflect on your first week in Ghana. 
Day 7 - Saturday
Early in the morning we'll leave the tranquillity of the Akuapem Hills and head for the coast. There will be plenty to see from our minibus, as we travel through the countryside and along the coast.
After arriving in Cape Coast, we'll meet our host family for week 2 and then head to the beach to get your feet wet in the Atlantic Ocean. 
Day 8 - Sunday
Time to relax!
After a late breakfast, we will head to one of the local beaches for a relaxing afternoon off.
Day 9 - Monday
This morning you'll be introduced to the teachers and students at Cape Coast School for the Blind and Deaf, where we'll be helping for week 2.
After lunch, we'll visit Cape Coast Castle, from where many African slaves were transported to America during the slave trade. It's an uncomfortable history to hear, but important to know what happened.
Day 10 - Tuesday
Educational games and activities with the local Ghanaian D/deaf students in the morning.
This afternoon you will visit a local food market to buy the ingredients for fufu, a traditional dish, before learning how to make it. Be warned, you'll love it or hate it! Then you can relax at home with the family.
Day 11 - Wednesday
Educational games and activities with the local Ghanaian D/deaf students in the morning.
Try your hand at African drumming and dancing in our masterclass in the afternoon! (Only dance if you want to!)
Day 12 - Thursday
After breakfast we'll visit the huge bustling Elmina fishing harbour, one of the largest and most important harbours in this region. If you can't face the crowds then watch the madness from the relative peace of the bridge where you'll see traditional wooden fishing boats arriving with their catch after fishing all night.
Help with sports like football, volleyball, netball, basketball with the local Ghanaian D/deaf students in the afternoon.
Day 13 - Friday
You'll visit Kakum National Park and test your head for heights on the canopy walkway through the jungle this morning.
After lunch we'll treat you to an afternoon at a top hotel with a good pool and beach so you can enjoy some quiet time before starting your journey home tomorrow.
This evening we'll have a farewell dinner together on the coast.
Day 14 - Saturday
Time for one last breakfast all together before packing up and heading to the airport.
We'll drive you back to the airport and make sure you start your journey home safely. It's been a busy 2 weeks and you won't want to leave but you've got a long flight back to think about all the amazing things you did!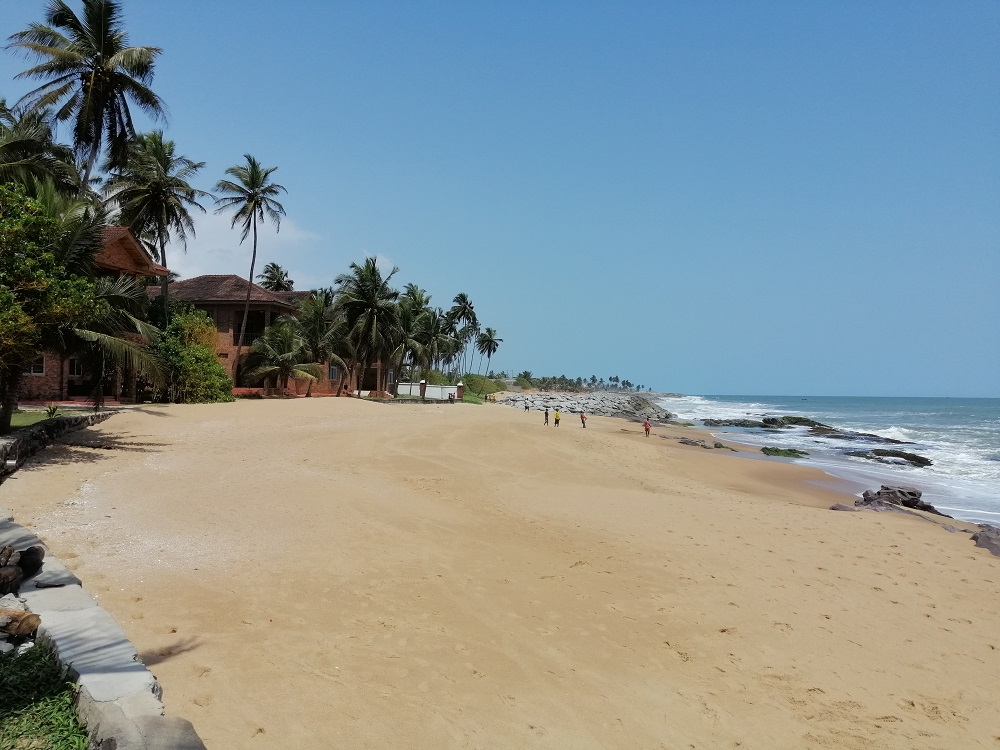 Dates & Prices
2024
Sunday 13 October to Saturday 26 October
Price: £1,495  /  USD $2,095
Need help raising money? Check out our Fundraising tips and ideas.
Don't forget our Teaching Add-on
What is it?
VoluntEars Teaching Add-ons enable you to gain classroom-based teaching experience in a local Deaf school after completing a 2 Week Group Trip.
You will work alongside local English-speaking teachers in one of our partner Deaf schools, assisting in classes, helping with vocational training and getting involved with sports.

"I had the opportunity to help fellow D/deaf people"
Tom Gerrard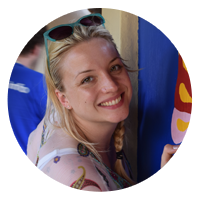 "The best thing I've done in years"
Blanche Coy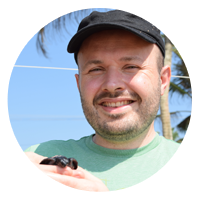 "Valuable, memorable, fun, productive, amazing!" 
David Hutchinson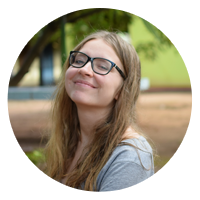 "A specialised organisation that guarantees the right support - all my worries vanished"
Karolina Pakenaite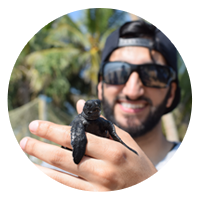 "Working with turtles was the best thing!"
Omar Mahmood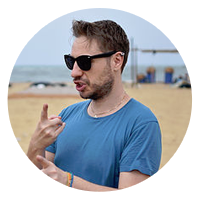 "Enlightening, rewarding, motivating, amazing"
Keegan Hall-Browne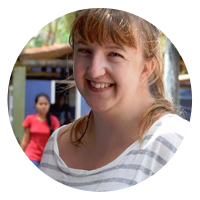 "I grew in confidence and enjoyed helping people"
Jodie Winter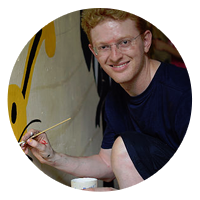 "I really enjoyed designing and painting the wall mural in one of the classrooms. It was a fantastic experience."
Stephan Pretorius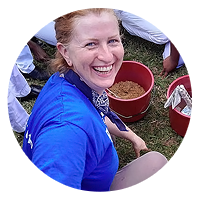 "An enriching and fulfilling experience with an opportunity to embrace Sri Lanka's way of life and culture"
Katherine O'Grady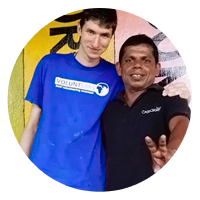 "It's changed my way of thinking and seeing things. Join today because it's brilliant! It's a once in a lifetime opportunity"
Ashley Hill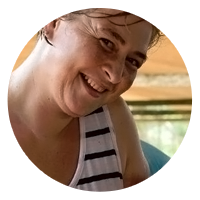 "There was an equal balance of work, group activities and sightseeing"
Clair Murray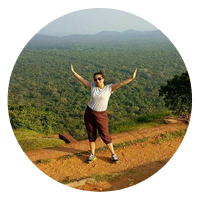 "I knew this was a perfect opportunity"
Saira Shabbir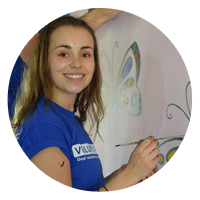 "I made new friends and was able to use my sign language skills"
Stephanie Denison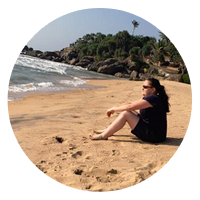 "I can't fault VoluntEars - they run everything smoothly from beginning to end"
Kimberley Bruce
Ask us a question
Need more information? Complete the form below and we will quickly reply with the answer.