An Everest Base Camp trek is the adventure of a lifetime. You'll see 3 of earth's 10 tallest mountains, stretch your personal endurance and spend time with Nepal's deaf community. It's a very special trip indeed!
Your trek to Everest Base Camp at 5,364m will take you over suspension bridges high above rivers, past hidden Buddhist monasteries, and into the heart of the warm, rugged Sherpa culture.
Leave behind your normal life and surround yourself by natural beauty. The path begins in ancient Kathmandu, where you'll acclimatise, explore the city and meet local deaf people.
Our experienced staff, professional guides and porters will be with you every step of the way to ensure a safe, enjoyable experience.
You'll support rural economies, discover hidden strengths in yourself, and make both friends and memories to last a lifetime. What are you waiting for!
Next trip:
Sunday 10th November to Sunday 24th November 2024
Contact us now for information or click here to book your place.
 Trip Highlights
12 day trek through the tallest and most majestic Himalayan mountains
Experience the famous Everest Base Camp
Learn about the Sherpa culture
Explore Tibetan Buddhist monasteries and engravings
See three of the world's tallest mountains (Mount Everest 8,848m, Lhotse 8,516m, Cho Oyu 8,201m)
Stay in unique 'tea house' accommodation in the mountains
Visit Swayambhunath (the Monkey Temple) in Kathmandu
Connect with Kathmandu's deaf community
Fully supported by VoluntEars staff, BSL Interpreter, Nepalese Guides and Sherpas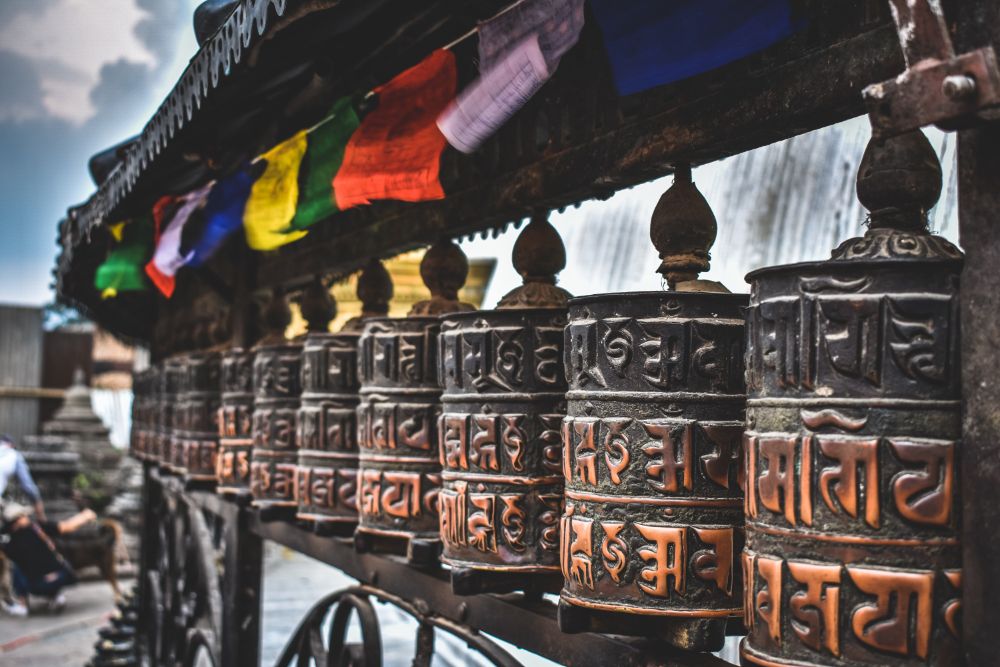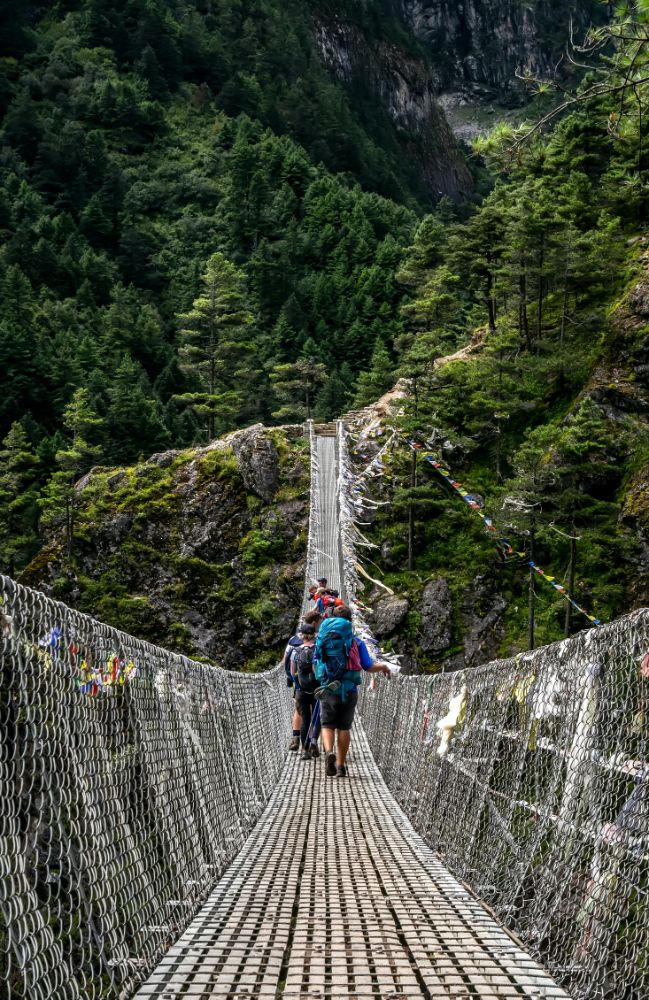 Daily activities
The first two days will be spent in Kathmandu, acclimatising, visiting the Monkey Temple and meeting local deaf people 
The following 12 days, on the trek, life is beautifully simple. We wake up and admire stunning sunrises over the mountains, have breakfast together before trekking for around 4 hours (including breaks). After lunch, we trek for around another 4 hours and spend the evening relaxing at our accommodation.
After completing the trek and returning to Kathmandu you'll have time to relax, go shopping, get a massage, buy souvenirs and put your feet up before flying home after the adventure of a lifetime!
Accommodation
Accommodation is provided in a hotel in Kathmandu and in "tea houses" on the trek.
Tea houses are simple mountain guest houses, usually with a large central dining room with a wood-burning stove to provide heat, and several twin bedrooms and shared bathrooms. They are very simple but quite comfortable and provide a variety of food and often wonderful views.
Food
Full board – includes 3 meals per day (breakfast, lunch, dinner) and safe drinking water throughout the trip.
12 day trek to Everest Base Camp
This 12 day trek is from Lukla all the way through the Himalayan mountains to Everest Base Camp and back.
We include all the required trekking permits allowing you into the Sagarmāthā National Park, TIMS card, trekkers security card and local taxes.
English-speaking government-licensed guides.
Porters to carry big bags of clothes etc (1 porter between 2 customers, max 25kg per porter).
Internal flights
Return flights from Kathmandu to Lukla where we start and finish the trek.
BSL Communicator on every trip
Trip leader from our UK office
Airport transfers in Nepal
We use private taxis and minibuses for all airport transfers in Kathmandu, Nepal.
Our friendly VoluntEars staff will be waiting to collect you on arrival and they'll accompany you on all local airport transfers.
Visit Swayambhunath
One of the most famous Buddhist temples in Nepal, Swayambhunath (also called the Monkey Temple) looks over the city of Kathmandu.
Spin the bronze prayer wheels, watch the bright coloured prayer flags fluttering, see the monkeys playing and admire the view. It's another world!
Meet the local Deaf community
Get to know some local Nepalese deaf people in Kathmandu before we start the trek. 
Comprehensive orientation on arrival in Nepal.
Pre-trip meeting
Meet other volunteers and our staff before your trip.
We will have video calls for the group to explain all the information you need to prepare for the trip and answer your questions. Includes a BSL interpreter. 
Certificate of completion
References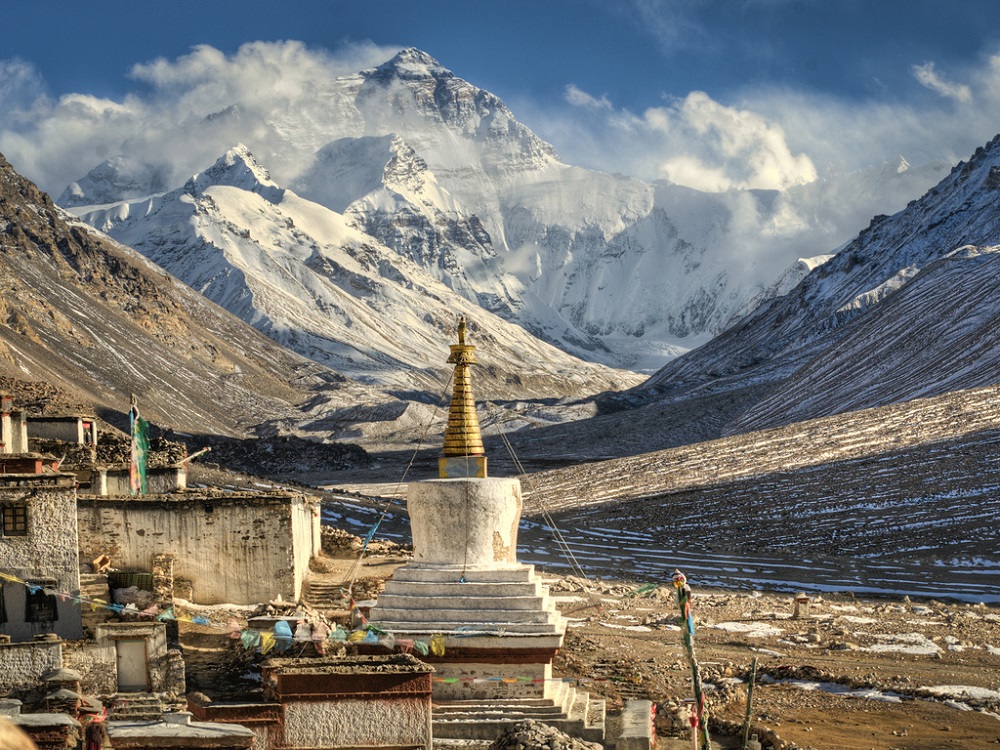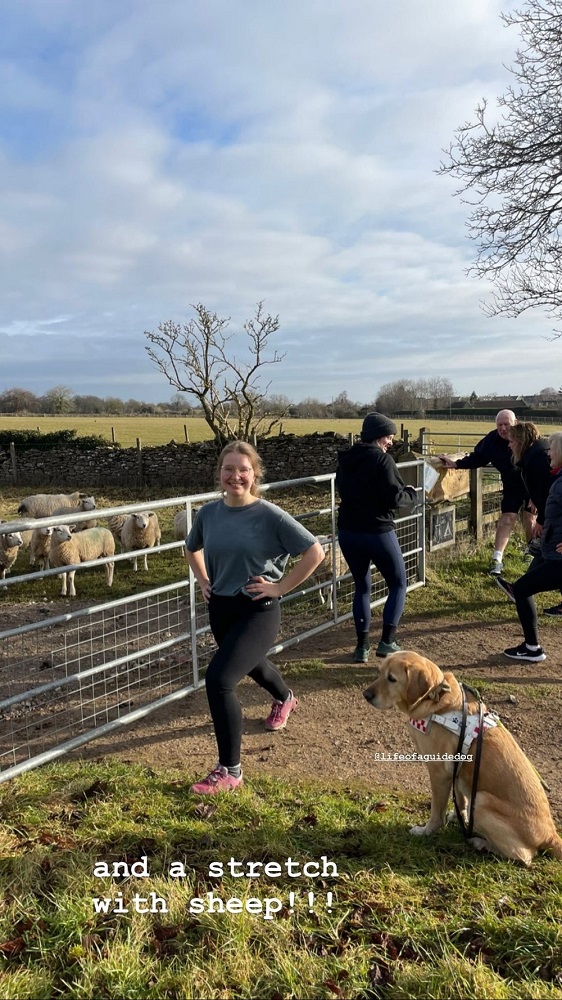 Training and who can join?
All ages, D/deaf, hearing and hard-of-hearing people; signers and non-signers.
As with all VoluntEars trips, our Everest Base Camp trek trip is designed to be accessible to as many people as possible. That might sound crazy as we're walking to one of the highest places in the world! But…we walk slowly, take plenty of short breaks and have 2 acclimatisation (rest) days on the way up to let your bodies adjust to the altitude.
Of course you should be happy to do some training for 8 to 12 weeks before the trip but this means normal endurance exercise which most people should be able to fit into their evenings and weekends. Things like long walks, cycling, swimming, jogging, exercise classes at the gym and so on.
You can do it if you put your mind to it!
Read our Everest Base Camp Training guide here.
Read our recommended Everest Base Camp Trek Kit List here. 
Day 1 - Sunday
Arrive in Nepal!
We will meet you at the airport and drive you to our accommodation. You can unpack, meet the other travellers and relax. We will do the orientation this evening so you know what to expect over the next 2 weeks.
Day 2 - Monday
After breakfast we'll discover part of Kathmandu on foot. Get ready to take in all the sights, smells, people and activity around you!
Then we'll visit the famous Swayambunath, one of Nepal's oldest Buddhist temples. Also known as the Monkey Temple, you will get great views of the whole city after climbing many steps to the top!
This afternoon we'll also meet some deaf Nepali people from one of our partner Deaf associations in Kathmandu. Take the opportunity to find out about the local Deaf culture, Nepali sign language and their lifestyle in Nepal.
Dinner in a local Nepali restaurant.
Trek briefing at the hotel.
Day 3 - Tuesday
Short morning flight from Kathmandu to Lukla. Kick off your trek with an easy walk through Chaurikharka village and descent towards Dudhkoshi Ghat (2,530m/8,300ft). The trail follows the bank of the Dudhkoshi River until Phakding (2,652m/8,700ft), where we will be staying for the night to acclimatize. Enjoy your free time in Phakding, a popular stopping point.
Flight time: 35 min
Altitude: 2,800m/9184ft (Lukla) & 2,652m/8,698ft (Phakding)
Walking Distance: 8km (3-4 hours) – All distances and time estimates are approximate.
Day 4 - Wednesday
Phakding to Namche Bazaar
We'll have breakfast in Phakding before gearing up for the trek to Namche Bazaar, the biggest sherpa village in Nepal.
Our trail takes us first over the Dudhkoshi River via a long suspension bridge, and then through a beautiful pine forest to Monjo, about two hours away. Soon afterwards, we will approach the entrance to Sagarmatha National Park for a brief permit check and then descend to Dudh Kosi River (spotting Mani stones along the way!) en route to Jorsale. Lunch will be served here, and then it's uphill to Namche. Our path along the riverbank is flanked by two crossings, one of which is the Hillary Suspension Bridge. It's a tough climb up the hill to our resting place, but you'll be rewarded in Namche Bazaar with your first glimpse of Mount Everest in its majesty.
Altitude: 3,440m/11,283ft
Walking Distance: 10-12km (5-6 hours) – All distances and time estimates are approximate.
Day 5 - Thursday
Acclimitisation and rest day in Namche Bazar
A relaxing day to let your body adjust to the altitude. Optional short walk to Khumjing village and back to get views of Everest.
Altitude: 3,870m/12,684ft
Day 6 - Friday
Namche Bazaar to Tengboche
Breakfast in Namche Bazaar fuels us for another day of trekking towards Everest Base Camp! Breathtaking views of the Himalayas – Everest, Nuptse, Lhotse, Ama Dablam, Thamserku and Kwangde – are some of the highlights not be missed. A short drop takes us to the riverside, then it's across the river upwards through the forest pass. Brace your legs for a continual uphill trek at this point, alternating between a gradual grade and some seriously steep ground! Our destination, Tengboche, is known as one of the most beautiful places in the Everest region. Its views, which include Ama Dablam, are legendary. We'll stop in on the Tengboche monastery, which is one of the largest in Khumbu. Nourish your spirit with a guided tour of the monastery grounds, followed by chanting and prayer with the resident Buddhist monks (optional).
Altitude: 3,870m/12,684ft
Walking Distance: 10km (6 hours) – All distances and time estimates are approximate.
Day 7 - Saturday
Tengboche to Dingboche:
Altitude: 4,400m/14,435ft
Walking Distance: 10km / 6.7 miles
Day 8 - Sunday
Acclimitisation and rest day in Dingboche
This is your chance to rest up before the last leg of our adventure! Savor a full day of exploring Dingboche and the surrounding valleys of Chhukung and Imja, the latter of which links with Island Peak, the high passes of Amphu Laptsa, and Makalu Barun National Park. Optional walk to Chukung valley to see the views, but taking it easy is the most important thing today. You'll need your rest for the penultimate day of ascent tomorrow.
Altitude: 4,400m/14,435ft
Walking Distance: 0km
Day 9 - Monday
Dingboche to Lobuche
From here onwards, the trek will gradually be more challenging, due to the higher altitude.
We'll pass Dungla, but not before a tough, steep walk to the top of a high hill. Here are the memorial stupas dedicated to the climbers who lost their lives to Mount Everest over the years. The next part of our adventure brings over craggy mountain terrain to Lobuche, a small settlement with amazing views of Mt. Lobuche, Mt. Pumari and the Nuptse. Prepare to snuggle up for a cold night, as we are now almost three miles above sea level and the evenings can be very chilly!
Altitude: 4,900m/16,076ft
Walking Distance: 11-12 km (6-7 hours) – All distances and time estimates are approximate.
Day 10 - Tuesday
Lobuche to Gorakshep and Everest Base Camp
This is it! Our big day kicks off with an initial, relatively easy trek from Lobuche to Gorekshep. The subsequent, straight trail to Everest Base Camp is harder, involving rocky dunes and moraine, formed from an accumulation of unconsolidated glacial debris. On the way to our destination, we'll approach the famed Khumbu Glacier and ice-fall, located on the slopes of Mount Everest.
At the Base Camp, our goal, you'll have the chance (during the spring climbing season) to meet climbers attempting to scale the mountain's summit. Break out your cameras for unbelievable views of breathtaking beauty. As the afternoon sun starts to wane, we'll head back to Gorekshep for some much-needed rest and relaxation after a grueling and busy day.
Altitude: 5180m/16,994ft (Gorekshep) & 5364m/17598 (Everest Base Camp)
Walking distance: 15km (6-8 hours) – All distances and time estimates are approximate.
Day 11 - Wednesday
Gorekshep to Kalpathar and Periche
We'll wake before dawn today to trek towards Kalapathar (which means "black rock") for a fiery, glorious sunrise over Mount Everest. The day's first light will illuminate your spectacular view of Nuptse Nup, Changtse and Lhotse.This may be, of the whole journey, your most opportune moment to snap amazing pictures of Everest and its neighboring peaks. Afterwards, it's back to Gorekshep for breakfast and down in the direction of Pheriche, our overnight stop. Our pace will be a lot brisker as we descend, and the walking is easier going this way.
Altitude: 5,545m/18,192ft (Kalapathar) & 4,320m/14,173ft (Pheriche)
Walking distance: 12-13km (5-6 hours) – All distances and time estimates are approximate.
Day 12 - Thursday
Pheriche to Namche Bazaar
The walk from Pheriche back to Tengboche is mainly downhill, although it does require an hour scaling a hill. We'll be in Namche by late afternoon and off to bed before our last day in the mountains.
Altitude: 3,440m/11,284ft
Walking distance: 13-15km (7-8 hours) – All distances and time estimates are approximate.
Day 13 - Friday
Namche to Phakding and Lukla
After breakfast, we trek toward the Hillary Suspension Bridge and then pass through several local villages.
Our arrival in Lukla brings an evening in our last Tea House and, traditionally, a party with your trekking crew: you made it! Thanks to great teamwork and perseverance, you've accomplished a physical feat of which others only dream. This is your last night on the mountain, which can be bittersweet.
Altitude: 2,800m/9,184ft
Walking Distance: 16km (6-7 hours) – All distances and time estimates are approximate.
Day 14 - Saturday
Lukla to Kathmandu
In the morning, you'll take a short flight from Lukla to Kathmandu, where your journey both began and ends. You'll transfer to your hotel upon landing.
You'll have the afternoon free for some much-needed rest and reflection after your trek conquering the Himalayas. You may get a massage, wander round the shops, or find a quiet café or bar to relax with a coffee or something stronger.
We'll reunite in the evening for a farewell dinner before we all head back home tomorrow.
Altitude: 1350m/4428ft
Flight time: 35 min
Day 15 - Sunday
Kathmandu: Departure day
Grab some breakfast, pack your bags and we'll make sure you arrive at Kathmandu International Airport with plenty time before your flight home. At this time, we'll say our goodbyes and bid you farewell, armed with warm memories and stunning photos to show your loved ones.
What an adventure we all had!
Altitude: 1,350m/4,428ft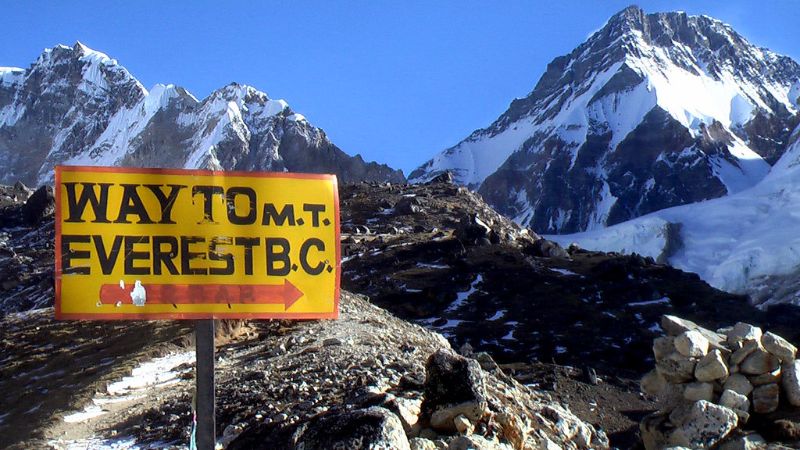 Dates & Prices
2024
Sunday 10th November to Sunday 24th November  
Price: £2,295  /  USD $2,895
Need help raising money? Check out our Fundraising tips and ideas.
"It's been great. The people who run VoluntEars trips are really nice and we've done so much I can't even remember it all!"
"Join today because it's brilliant! It's a once in a lifetime opportunity."
Ashley Hill

"I had the opportunity to help fellow D/deaf people"
Tom Gerrard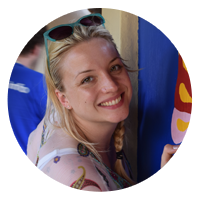 "The best thing I've done in years"
Blanche Coy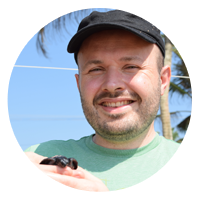 "Valuable, memorable, fun, productive, amazing!" 
David Hutchinson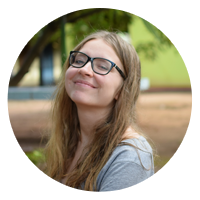 "A specialised organisation that guarantees the right support - all my worries vanished"
Karolina Pakenaite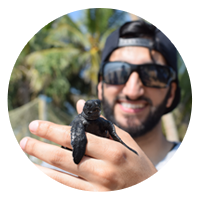 "Working with turtles was the best thing!"
Omar Mahmood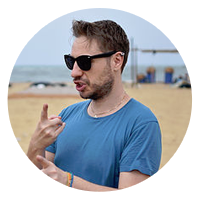 "Enlightening, rewarding, motivating, amazing"
Keegan Hall-Browne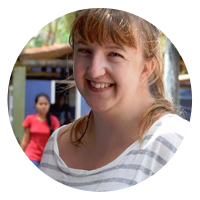 "I grew in confidence and enjoyed helping people"
Jodie Winter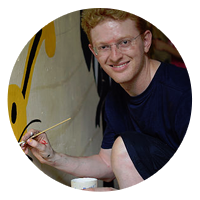 "I really enjoyed designing and painting the wall mural in one of the classrooms. It was a fantastic experience."
Stephan Pretorius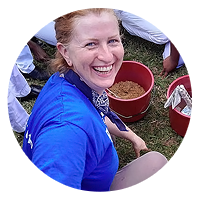 "An enriching and fulfilling experience with an opportunity to embrace Sri Lanka's way of life and culture"
Katherine O'Grady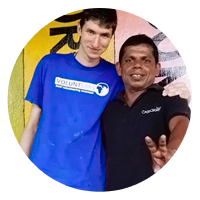 "It's changed my way of thinking and seeing things. Join today because it's brilliant! It's a once in a lifetime opportunity"
Ashley Hill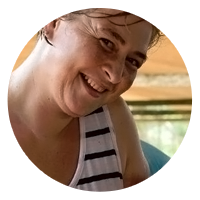 "There was an equal balance of work, group activities and sightseeing"
Clair Murray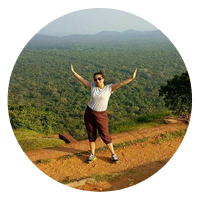 "I knew this was a perfect opportunity"
Saira Shabbir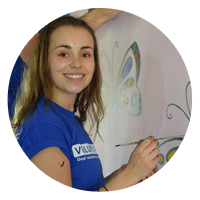 "I made new friends and was able to use my sign language skills"
Stephanie Denison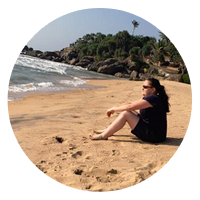 "I can't fault VoluntEars - they run everything smoothly from beginning to end"
Kimberley Bruce
Ask us a question
Need more information? Complete the form below and we will quickly reply with the answer.