So you want to know more about us at VoluntEars! In January 2015 our Director, Richard Clowes, and his profoundly deaf friend Nicolas Hall started looking for opportunities to volunteer with Deaf communities overseas in a developing country.
Nicolas wanted an experience similar to those offered by 'gap year companies' but tailored towards the needs of D/deaf people.
They couldn't find an organisation which specialised in arranging trips to developing countries for D/deaf people.
Many organisations wanted hearing people to volunteer with D/deaf people in the UK. But opportunities for D/deaf people to volunteer their own time overseas were very limited.
What's our objective?
To be the world's go-to organisation for D/deaf volunteering overseas.
The problems of volunteering and travelling overseas without the right support
They met several D/deaf people who had volunteered and travelled overseas. Most did not have positive outcomes. This was often due to poor preparation before the trip and insufficient support from organisations which were not Deaf aware during the trip.
The result was a feeling of alienation rather than inclusion overseas and a sense that their time, effort and money had been wasted.
This was a huge shame because it meant the diverse range of talents, skills and immense enthusiasm of D/deaf and hard-of-hearing people was not being harnessed in developing countries where it can really make a difference to others.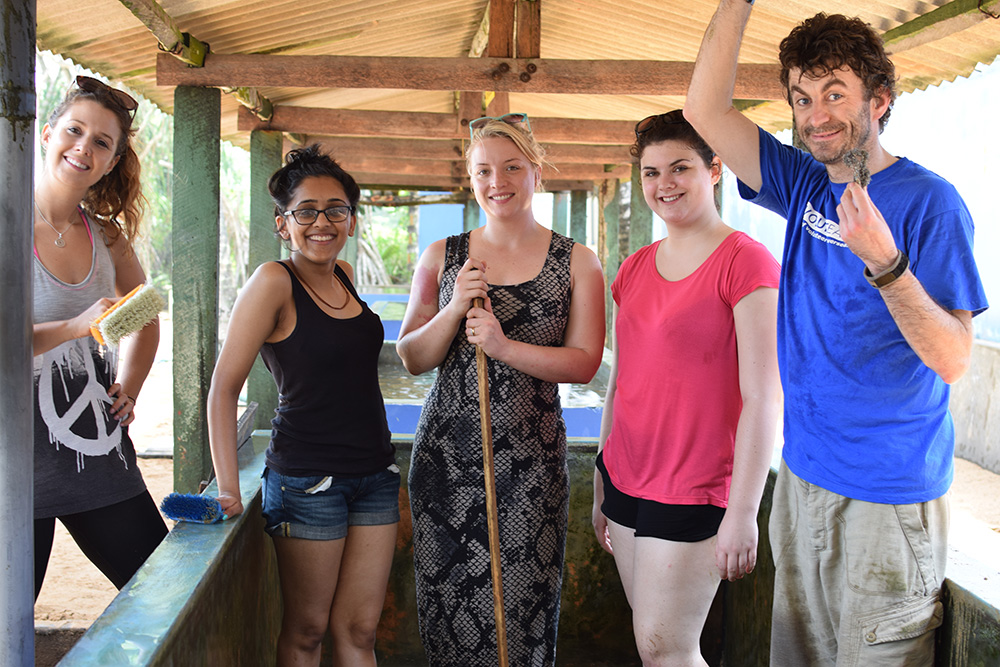 What did they do about it?
VoluntEars was established!
We arrange worthwhile, exciting and safe trips to developing countries for the D/deaf community. This includes D/deaf, hearing and hard-of-hearing people. Around half our volunteers are D/deaf and half are hearing or hard-of-hearing.
VoluntEars arranges interesting work with Deaf schools overseas (often a mix of practical renovation work and fun activities with local D/deaf students), accommodation and food, transfers on arrival and departure, all local transport, comprehensive orientation, visa advice, social and cultural activities, weekend visits to amazing places in your chosen destination, support and guidance throughout the trip.
Trips are tailored towards D/deaf volunteers and always include an experienced BSL Communicator and Trip Leader from the UK office.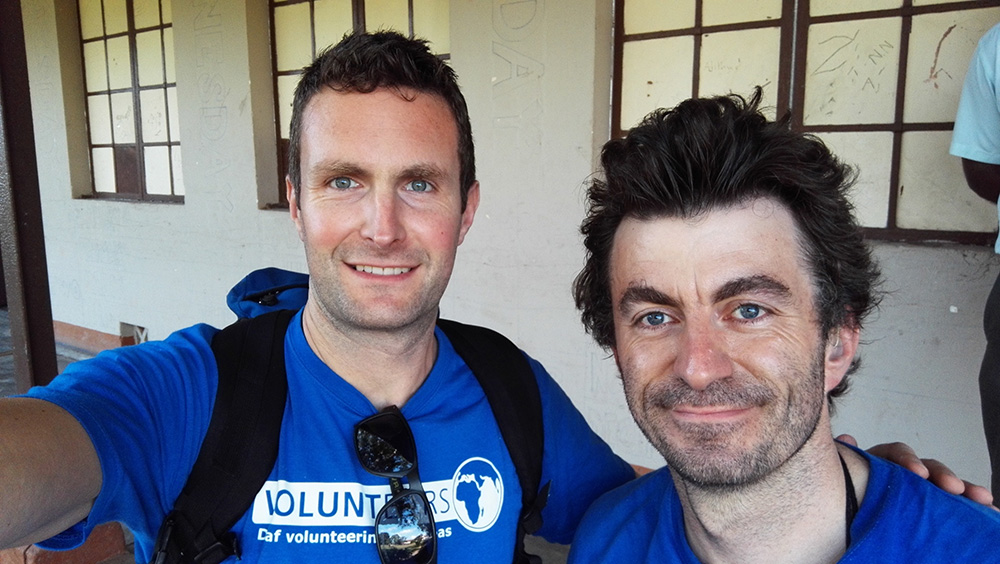 What's our background?
Since 1998 Richard worked at a senior level in an international volunteering organisation. Richard worked extensively throughout Asia, Africa, Latin America and Eastern Europe.
Nicolas was born profoundly deaf. He was schooled at Ovingdean Hall School near Brighton and in 2002 graduated from Kingston University in London with a degree in Product and Furniture Design. He has travelled independently around Australia, New Zealand, Spain and USA, works as a freelance 3D designer and accompanies some of our trips.
All VoluntEars staff, both in the UK and overseas, are friendly, supportive and experts in their field.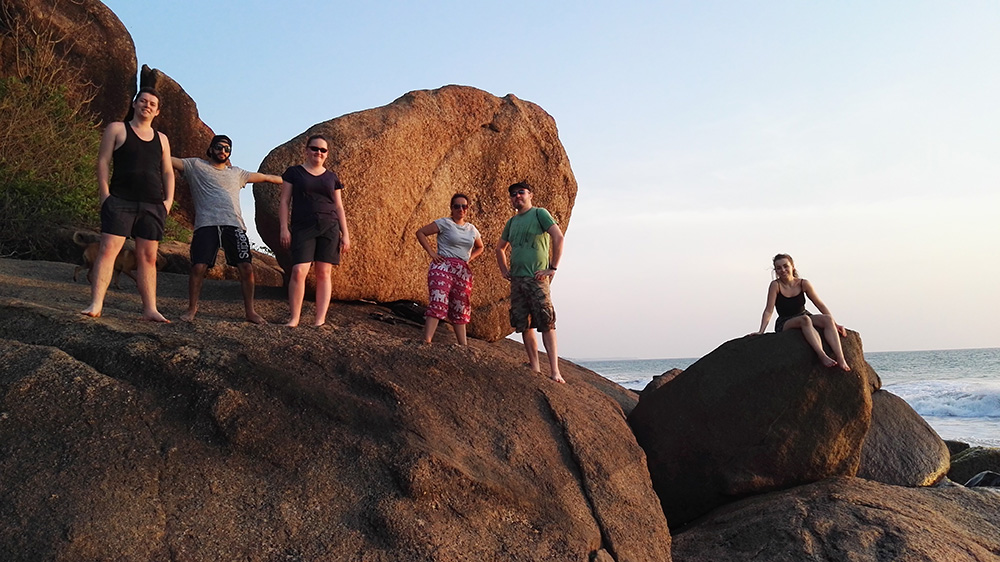 Join us!
We know the positive impacts volunteering has when organised properly. We believe that our partner projects and our volunteers should benefit equally from the time spent together and we are experts at making that happen.
Our dedicated team in the UK and overseas is proud to offer life changing opportunities tailored to the D/deaf community.
Challenge yourself to the experience of a lifetime!

"I had the opportunity to help fellow D/deaf people"
Tom Gerrard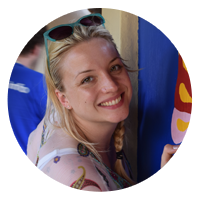 "The best thing I've done in years"
Blanche Coy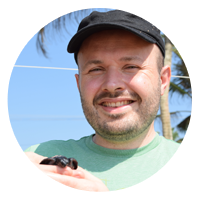 "Valuable, memorable, fun, productive, amazing!" 
David Hutchinson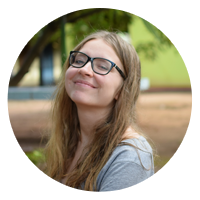 "A specialised organisation that guarantees the right support - all my worries vanished"
Karolina Pakenaite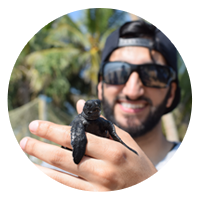 "Working with turtles was the best thing!"
Omar Mahmood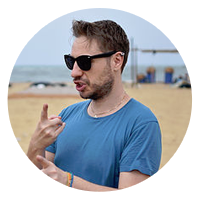 "Enlightening, rewarding, motivating, amazing"
Keegan Hall-Browne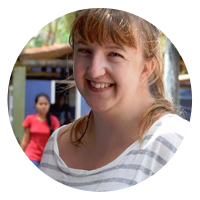 "I grew in confidence and enjoyed helping people"
Jodie Winter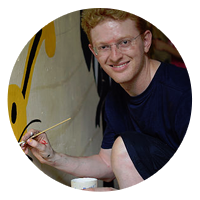 "I really enjoyed designing and painting the wall mural in one of the classrooms. It was a fantastic experience."
Stephan Pretorius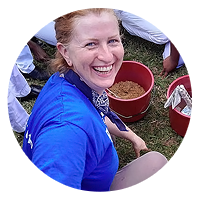 "An enriching and fulfilling experience with an opportunity to embrace Sri Lanka's way of life and culture"
Katherine O'Grady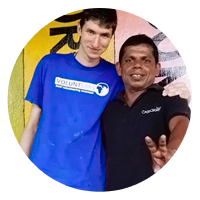 "It's changed my way of thinking and seeing things. Join today because it's brilliant! It's a once in a lifetime opportunity"
Ashley Hill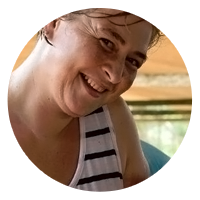 "There was an equal balance of work, group activities and sightseeing"
Clair Murray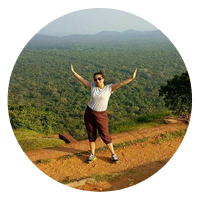 "I knew this was a perfect opportunity"
Saira Shabbir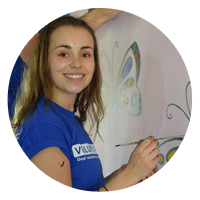 "I made new friends and was able to use my sign language skills"
Stephanie Denison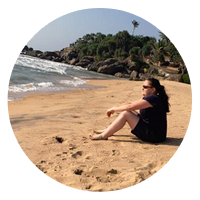 "I can't fault VoluntEars - they run everything smoothly from beginning to end"
Kimberley Bruce