Training for the Everest Base Camp trek  
 So you've decided to challenge yourself!
Us too! That's why we're trekking to Everest Base Camp. And to prove we can all achieve our dreams when we set our minds to it.
Below we give information to help you with training for the Everest Base Camp trek.
Training for Everest Base Camp should include improving cardio endurance, strength, and being comfortable carrying a daypack uphill for long periods at a time.
At least 8-12 weeks before your trek, you should begin hiking or taking long walks at least 1 day per week (focus on duration more than distance). During your training for the Everest Base Camp trek, you should build up to being able to walk or hike for 5-6 hours with minimal breaks.
In your local area where you live, if you don't have significant hills or mountain terrain, then walk hill intervals on a treadmill or stair stepper twice per week. Most people will also benefit from completing full-body strength workouts twice per week.
If you don't normally do much physical exercise then it may be sensible to check in with your doctor before taking on a physical challenge like trekking Mount Everest Base Camp.
Do I need to train for Everest Base Camp?
Whether or not you need to train for Everest Base Camp depends on your current physical condition.
Most people will benefit from aerobic conditioning and strength endurance for Everest Base Camp. Although the trek is typically slow and steady, you will be trekking 6-8 hours per day and gaining on average 300m (1,000 ft) in elevation each day.
Taking a few long day hikes on hilly terrain can give you a good feel for whether or not you need to train for Everest Base Camp.
How to train for the Everest Base Camp trek with VoluntEars?
There are several types of training which you may want to combine for Everest Base Camp. These are: aerobic conditioning, elevation training, and strength endurance training. While you can't simulate the high altitude of Everest Base Camp, aerobic training will teach your body to work hard on less oxygen while elevation training will strengthen your muscles to better handle the elevation gain.
Many people picture the trek to Everest Base Camp as something like a marathon up the world's tallest mountain, a physical challenge far beyond their ability. This is not normally the case. With the right attitude, the right pace, and some good preparation, many trekkers of all ages successfully reach Everest Base Camp and have a wonderful time along the way.
Getting yourself physically and mentally ready for your Everest Base Camp trek should not feel overwhelming. Don't underestimate it, but you don't need to be a marathon runner or top-grade athlete to make the trip. However, practice and preparation will make your trek much more enjoyable.
Everest Base Camp Training Option 1: Training Hikes
The single best way to prepare for your Everest Base Camp trek is to get out hiking. Find some local trails to explore at the weekend, hike through your town to get to work instead of taking public transport, just get out and walk. Get used to long walks.
Learn where your body struggles and how far you can push yourself. You'll be amazed at how far you can go once you get used to pushing through the first wave of discomfort.
Start small, build your endurance and step up the difficulty over time. Get to a point where you can walk for 5 or 6 hours with minimal breaks. Once you've done a few all-day hikes, you will have a good idea of how your body will react and how to manage an Everest Base Camp Trek. Do NOT wait until you arrive in Nepal to do your first all-day hike or use new equipment!!!
Training Program (2X per week):
Hike or take a long walk
Build up to 5-6 hours with minimal rests
Choose hilly, uneven terrain whenever possible
Wear your daypack and slowly increase the weight of its contents to 8 to 10kg over time
Everest Base Camp Training Option 2: Gym Workouts
Trekking is a natural activity – the human body is good at this! You shouldn't need a lot of dedicated strength training, but it is a good addition to your practice hikes.
On the trek to Everest Base Camp you'll be trekking and gaining elevation for several hours each day. Your body needs to be ready for this and already used to it so help your legs get ready by doing some strength training before the trip.
If you don't have access to good trails, here is a basic training program that will prepare you for Everest Base Camp using a treadmill and stair machine (you will find these in most gyms / sports centres). If you don't have access to these machines, using the paths around your local park or around the neighborhood will work just as well.
Training Program (2X per week)
45 minutes on the treadmill hill setting at a walk or slow job
10 minutes stair-stepping machine at a speed of 30-45 steps per minute
5 minutes slow walk with no incline to catch your breath
Repeat 2-3 times
Increase the time of each interval as you're able. For additional strength training, adding 3 sets each of 30 lunges and squats to build those leg muscles. Watch your form, and make sure you're stretching after!
Below we share some tips for your training.
Additional tips for training for the Everest Base Camp trek with VoluntEars:
While you're training for Everest Base Camp, consider the following tips to help make your training more effective.
Tip 1: Train in conditions as close to Everest Base Camp as possible
The best way to train for Everest base camp is to do your best to replicate the conditions as much as possible. This means wearing your hiking boots and daypack with a bit of weight in it, hiking for long distances, and practicing elevation gain and loss.
Get used to walking up and down rocky paths, with big uneven steps. The more you do this, the more your eyes-brain-legs-feet will work together to find the best route without having to slow down much to think about it.
Tip 2: Get your gear early
Get your trekking boots early (now!!) and break them in (now!!). Whether you're hiking on local trails or wearing them to the office or supermarket, you've got to get used to your boots.
Pay attention to how your feet feel wearing them. You should have about a finger's width of space between your toes and the end of the boot. If they're pinching or rubbing after a few hours on the trail at home, it could be much worse after a few days in the Nepalese mountains.
The same goes for your daypack. Get it early and wear it on your practice hikes. Get used to the weight and learn how to adjust it to be more comfortable. Add a bit more weight as you get more practice. You'll be glad you did – everything seems to weigh more after a few days on the trail and you'll be far better prepared.
Tip 3: Do cardio training 2 to 3 times / week
Cardio workouts (walking, jogging, swimming, cycling) help train your body to work hard with less oxygen. This will help you keep your breath and focus at high elevation, and to enjoy the hike dramatically more.
Develop your cardio endurance with a simple workout 2-3 times a week. YouTube has many great options that can be done at home or without any equipment. Build up difficulty and duration over time and remember why you're training when you're tired and want to stop early.
Making the training harder usually means you'll find the Everest Base Camp trek easier. You want to be enjoying the views, not bent over struggling to catch your breath.
Tip 4: Give yourself time to prepare
You won't get much benefit out of rushing your training in the few weeks before your trek. Start training for Everest Base Camp at least 8-12 weeks before your trek. VoluntEars groups will go slow and steady up the mountains in Nepal – your training should do the same. Give your body plenty of time to adjust.
Tip 5: Watch your nutrition
As you step up your training you need to make sure you're stepping up your nutrition too. You'll use more calories and need more protein and nutrients to build muscle and stay healthy. You tube is a great place to learn more about a healthy diet for endurance exercise.
Tip 6: Learn some stretches to limber up before and after a day trekking in the Himalayas
VoluntEars staff have trekked many times in Nepal and we can't encourage this one enough.
Get in the habit of adding 5-10 minutes of stretching to the end of your day of hiking. You'll sleep better, and your body will thank you in the morning.
Some dynamic stretches will warm you up in the morning and get you ready for the trail, and some static stretches will help loosen your muscles to heal as you're resting at night. There are some good recommendations for both dynamic (warm-up) and static (cool down) stretches on YouTube.
Tip 7: Taper off before your trek in Nepal
You don't want to push yourself hard right before your trek in Nepal. If you've started training early, let your body rest up for a few days or a week before you get to Nepal. Stay active, keep stretching, but don't train too hard. You want to arrive fresh and ready to hit the trail.
Tip 8: Learn to be comfortable being uncomfortable.
What do we mean? Our shoulders might ache from carrying a rucksack for many hours, our legs might feel heavy in the morning after the previous day's walking, but if we embrace these feelings as an expected part of a long distance hike then it all becomes part of the adventure, not something to be too concerned by.
Final Thoughts on Training for Everest Base Camp
It's important to put the Base Camp trek into perspective. It is a long route (over 120km / 75 miles there and back), but we'll go slow and steady all the way. The VoluntEars trek will be completed over 11 days: 8 days up, 3 down. This includes 2 days on the way up resting and acclimating to the altitude. Most days have about 6-8 hours of trekking at a pretty reserved pace. We'll gain about 300m (1,000 feet) of elevation on average each day.
We want to enjoy the views, and we have plenty of time. Slow and steady is the best way to safely enjoy the journey and minimize symptoms of elevation sickness.
It is important to understand that improving your physical fitness does not guarantee you won't be impacted by High Altitude Sickness. How your body adapts and responds to extreme elevation is only somewhat impacted by your physical fitness but improving your fitness and strength before starting the trek will help you endure the challenges and enjoy your experience much more.
Remember that the VoluntEars group leader and Interpreter will be with you the whole way and our group is supported by professional guides and porters who will give constant advice and help whenever you need it. So don't worry about the trip but do start preparing for it.
We can't wait to share the adventure with you!
Thinking of joining the VoluntEars Everest Base Camp trek trip?
Click here to read more about it.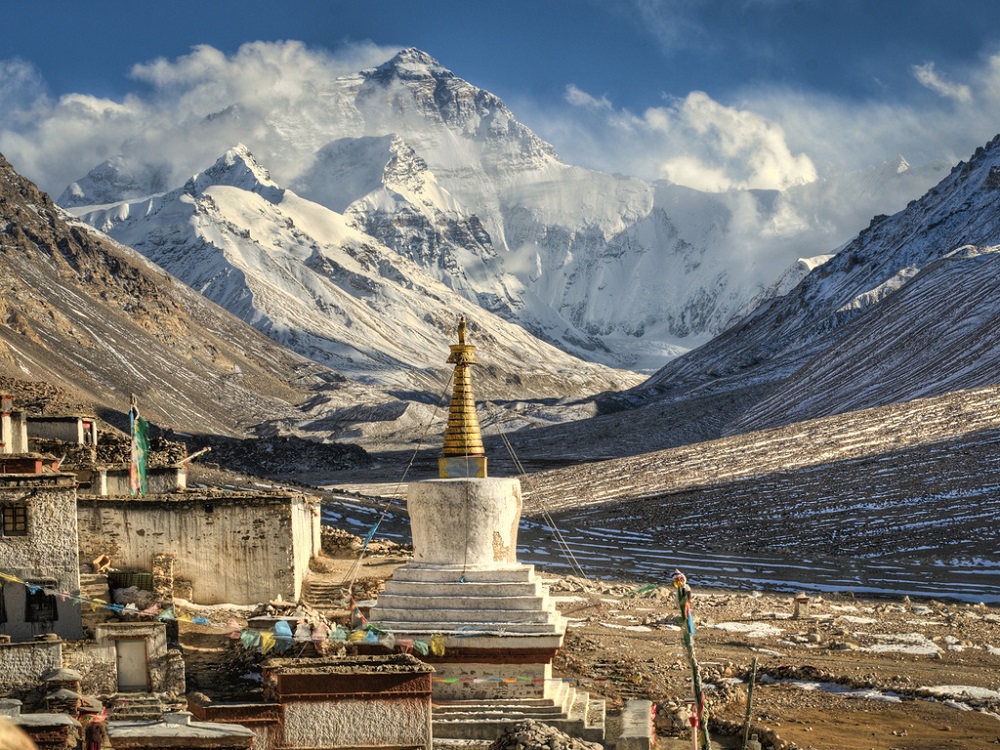 One of the Buddhist temples you'll see along the way to Everest Base Camp.

"I had the opportunity to help fellow D/deaf people"
Tom Gerrard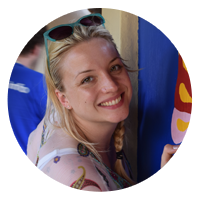 "The best thing I've done in years"
Blanche Coy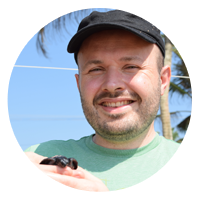 "Valuable, memorable, fun, productive, amazing!" 
David Hutchinson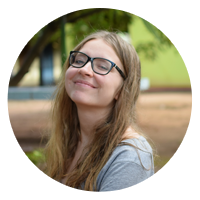 "A specialised organisation that guarantees the right support - all my worries vanished"
Karolina Pakenaite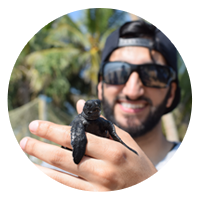 "Working with turtles was the best thing!"
Omar Mahmood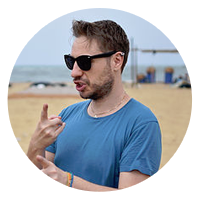 "Enlightening, rewarding, motivating, amazing"
Keegan Hall-Browne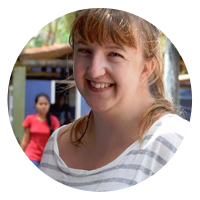 "I grew in confidence and enjoyed helping people"
Jodie Winter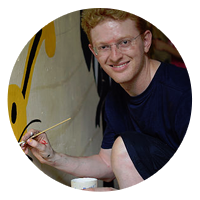 "I really enjoyed designing and painting the wall mural in one of the classrooms. It was a fantastic experience."
Stephan Pretorius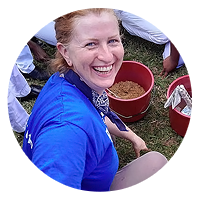 "An enriching and fulfilling experience with an opportunity to embrace Sri Lanka's way of life and culture"
Katherine O'Grady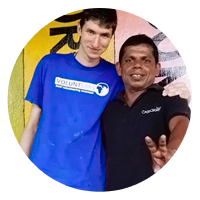 "It's changed my way of thinking and seeing things. Join today because it's brilliant! It's a once in a lifetime opportunity"
Ashley Hill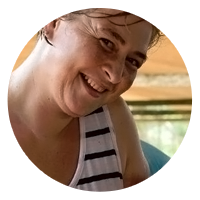 "There was an equal balance of work, group activities and sightseeing"
Clair Murray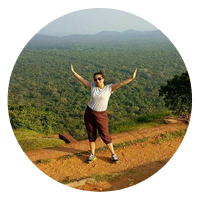 "I knew this was a perfect opportunity"
Saira Shabbir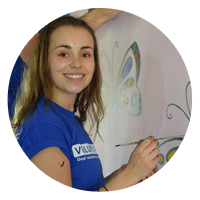 "I made new friends and was able to use my sign language skills"
Stephanie Denison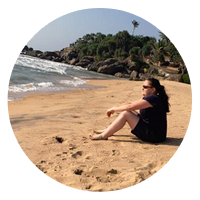 "I can't fault VoluntEars - they run everything smoothly from beginning to end"
Kimberley Bruce