Full update  |  Sri Lanka 2 Week Group Trip  |  August 2017
Since 2015 many of our volunteers have helped at one of our partner Deaf schools near Colombo. For this trip we had agreed with the school that our project would be to renovate a large dining hall used by teenage deaf students. Below you can see the school Principal giving a welcome speech on the first morning while all the volunteers tried to shelter from the hot sunshine!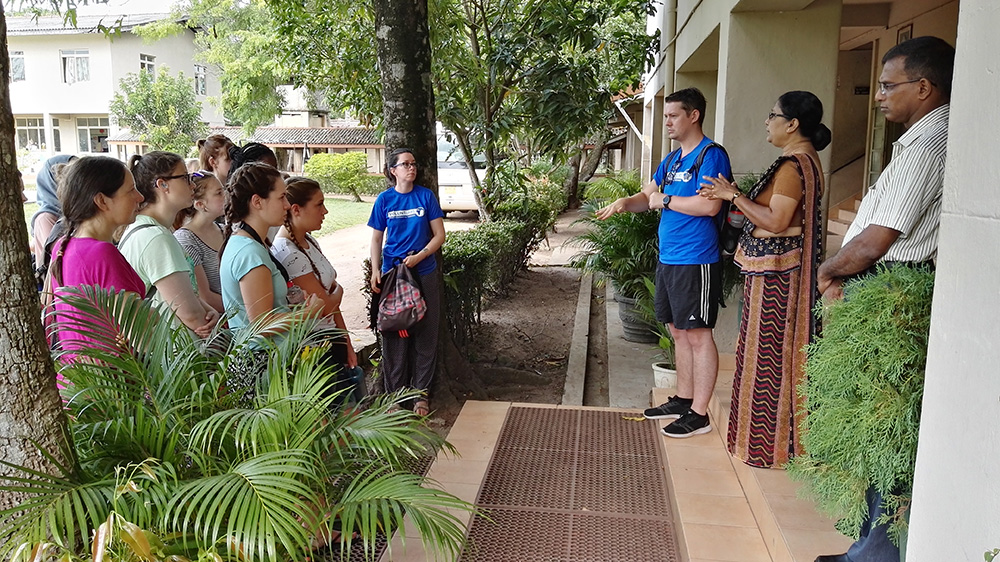 Over the next 2 weeks our team of 18 volunteers and 3 staff (everyone gets their hands dirty!) spent most mornings gradually renovating the dining hall.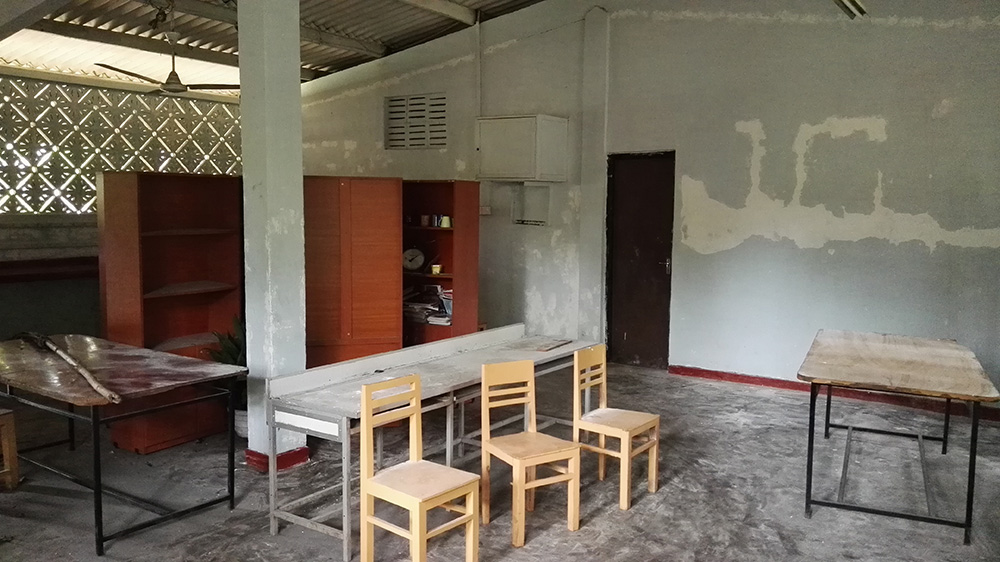 We started by carrying all the furniture out, while trying not to disturb the friendly gecko lizards which eat mosquitoes and spiders. After the room was clear we could start scraping any flaky paint off the walls, doors and window frames. Then it was on to filling all the cracks with plaster before sanding everything so the surface was smooth and ready for new paint. By this point the room looked much worse than when we started!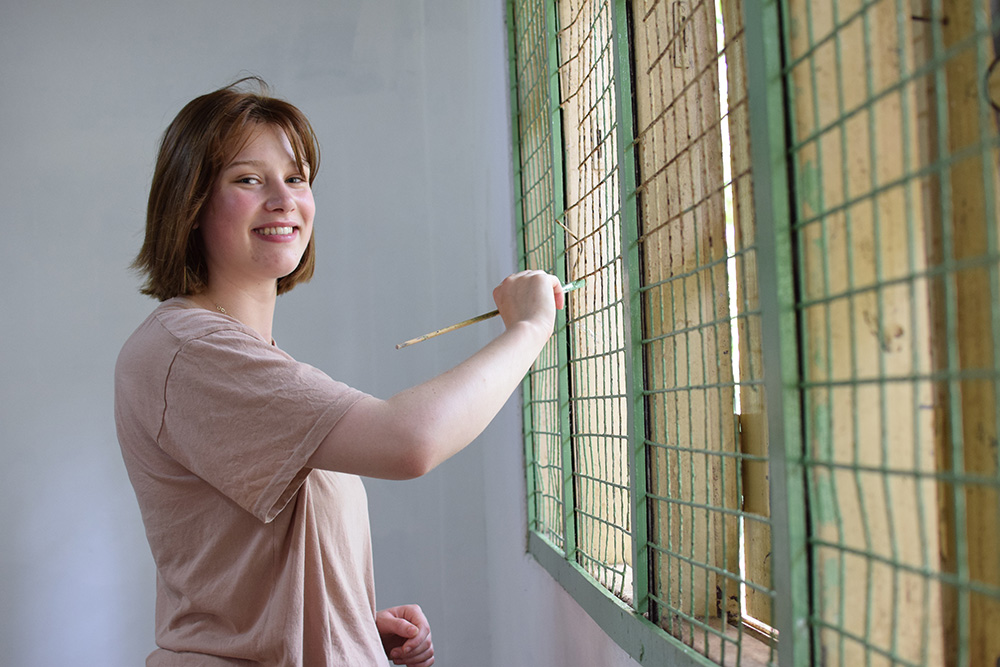 On the 3rd day we were ready to start repainting everything with lovely new paint. Volunteers, teachers and students gave their ideas for colours and we agreed on brilliant white walls with bright green doors and window frames. So it was off to the local paint shop, which amusingly is called The Paint Shop (it really is!), to buy 45 litres of their finest Dulux paint. Foreigners walking into local hardware shops while wearing paint-splattered clothes can get some funny looks. The friendly local shop keepers often throw in a free paint brush when they discover we're helping at a Sri Lankan Deaf school!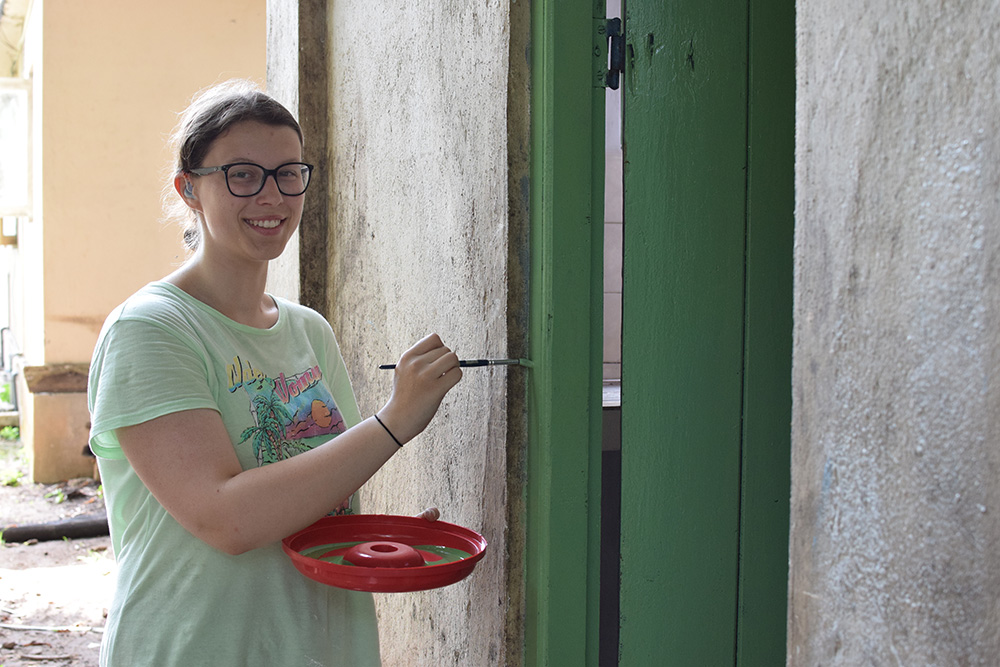 The next few mornings were spent carefully painting door frames or standing on tables rolling paint on the walls while getting to know each other through Sign Language and English. Break times were an opportunity to relax with a cup of Sri Lanka's sweetest milkiest tea and biscuits and have fun signing with the inquisitive local deaf students.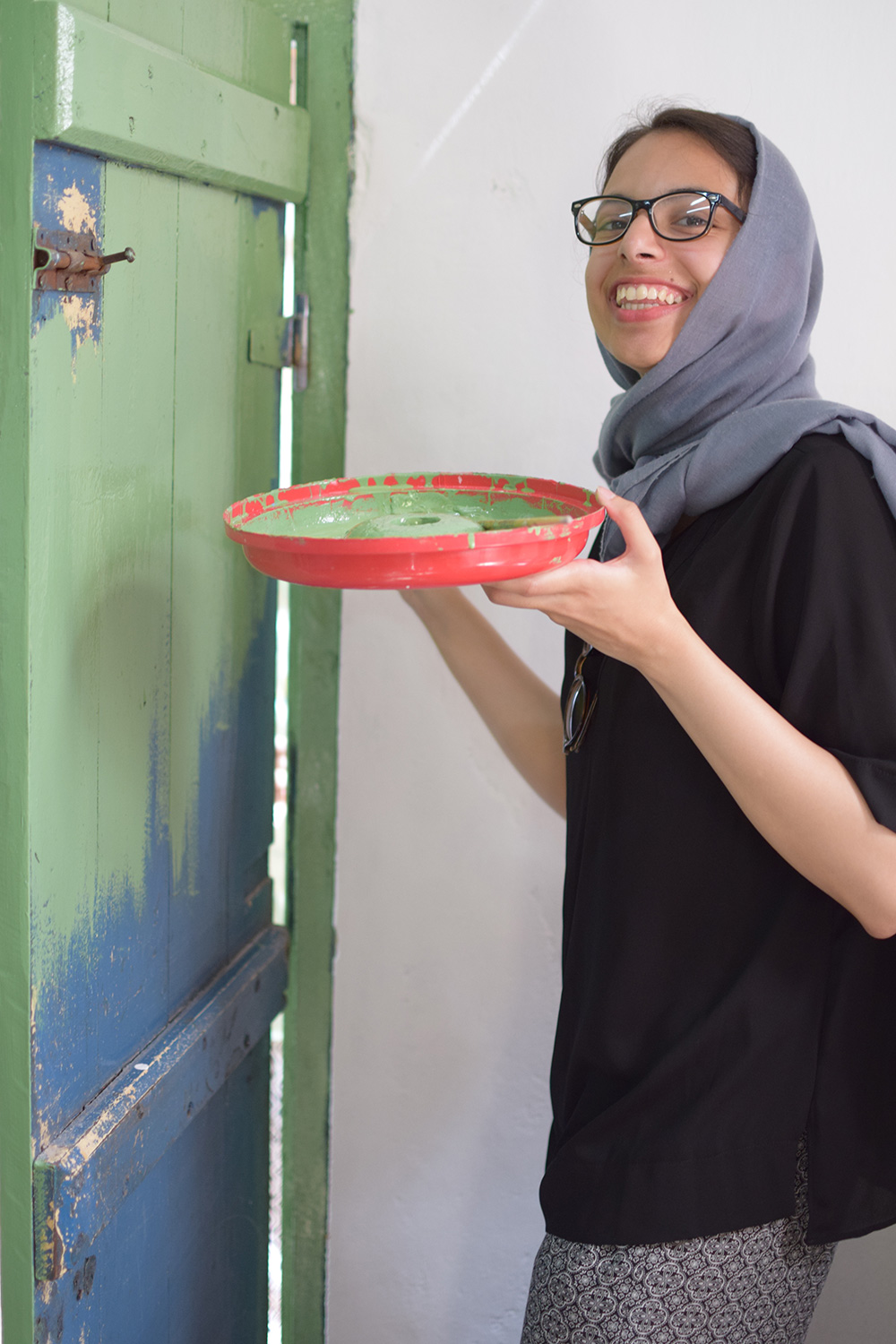 It took until half way through our 2nd week for all the walls, doors and window frames to be finished. Then, with only 2 days left, someone had the idea of adding a mural! Theme: fruit and vegetables.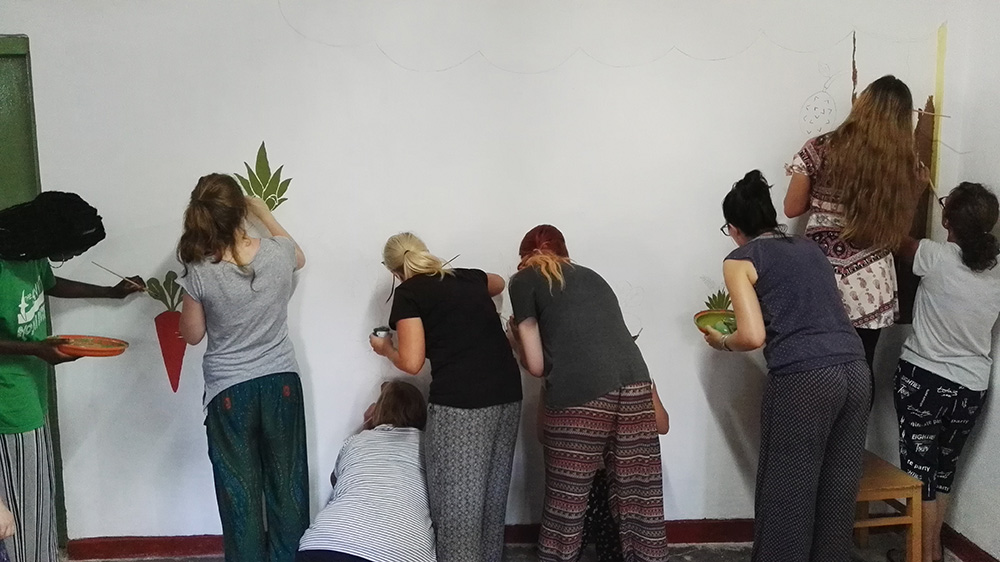 Of course, the local deaf students and teachers were excited and gave their ideas for all sorts of tropical fruits and vegetables. Thank goodness for Google images helping us sketch things like papaya, star fruit, pineapple and jack fruit! Praise must be given to Emilie Sands, Tracey Nicholls, Alexia and Natasha Lumley for drawing the mural so accurately. The rest of us were happy to fill in the gaps until the mural came to life.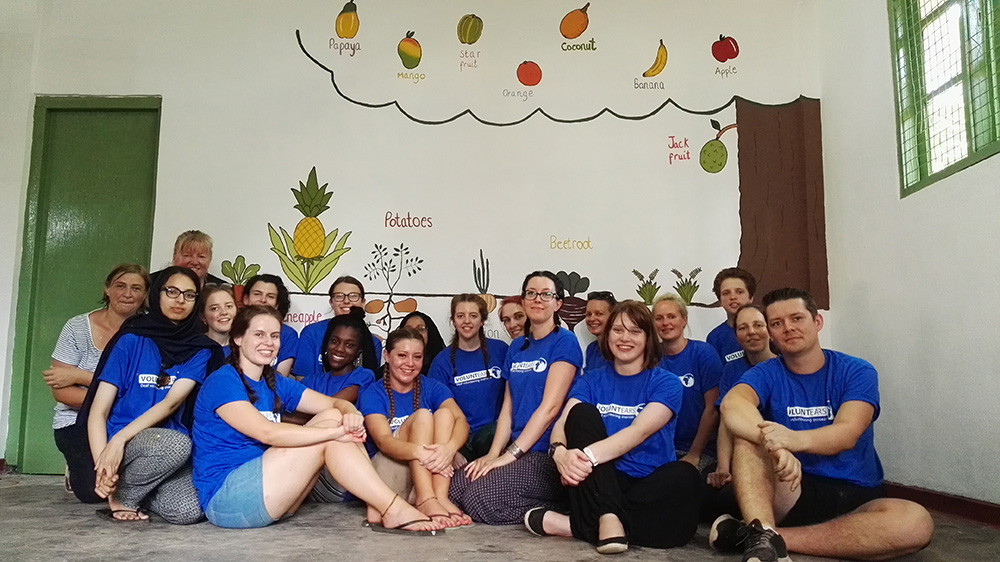 We managed to finish on time by staying late one afternoon and braving the mosquitoes. The room was transformed!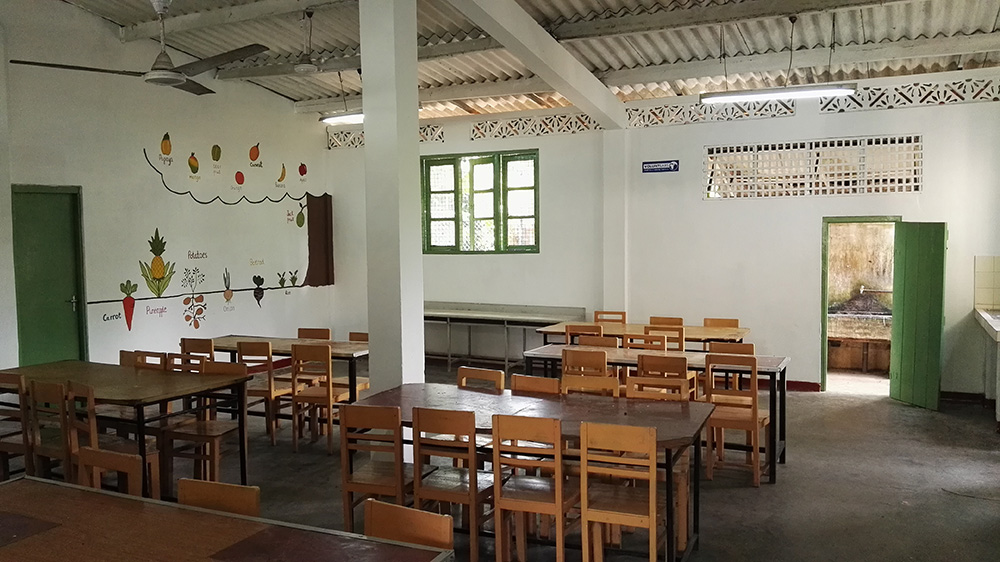 The Sri Lankan deaf students and the teachers were delighted with the 'new' dining hall and have asked us to renovate another one on our next Sri Lanka 2 Week Group Trip this December. For privacy reasons we can't show photos of the local deaf students from this school.
What else did we do during the trip?
You would be amazed at the variety of places we visited. These included one of Sri Lanka's oldest Buddhist temples in Kalutara, seeing the annual Pera Hera celebrations in Kandy with more than 100 elephants parading through the streets, learning how a tea factory changes freshly-picked tea leaves into the perfect cuppa, visiting an elephant orphanage and – many people's highlight – releasing baby turtle hatchlings into the Indian ocean after sunset on the beach!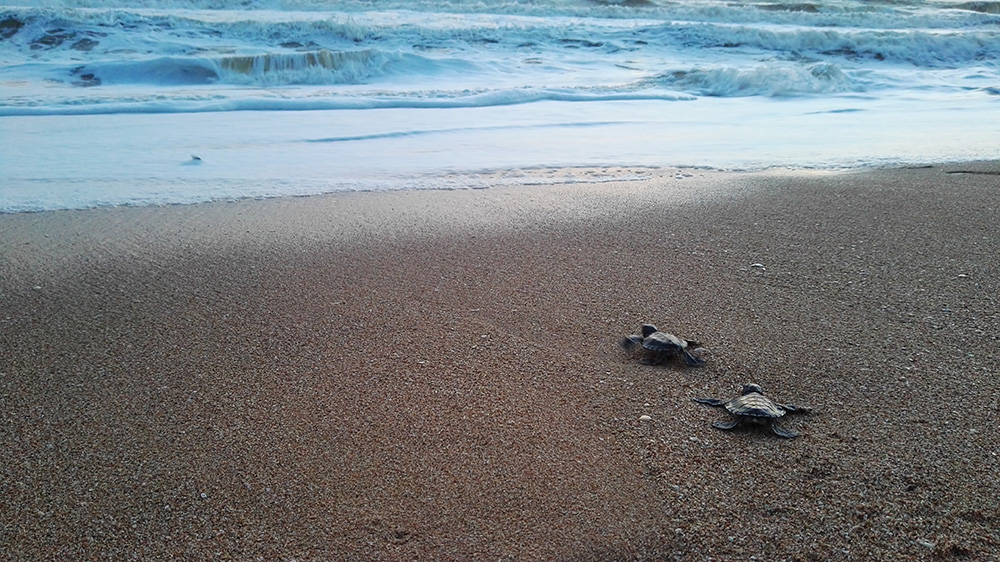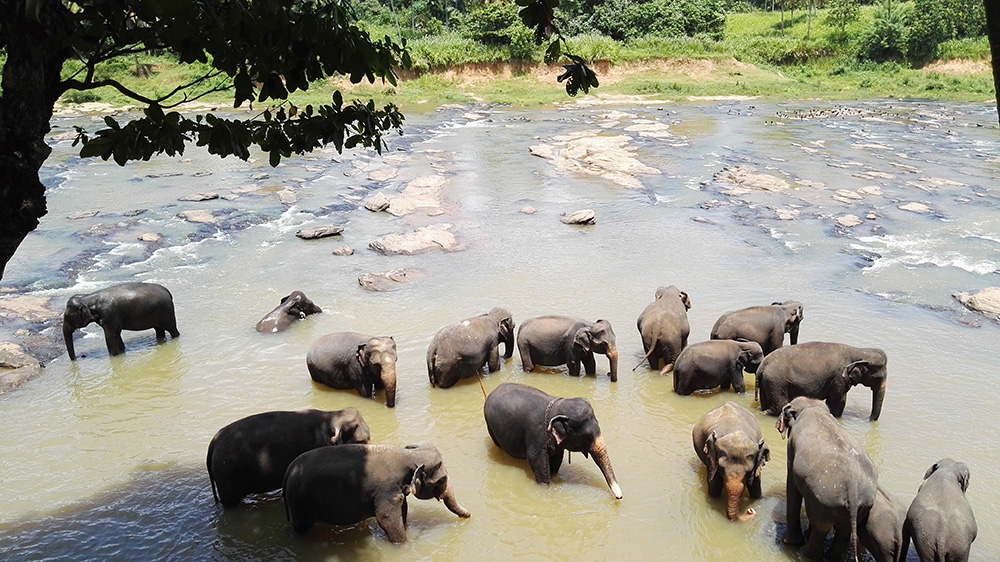 Somehow there was also time for an afternoon learning Sri Lankan Sign Language, an afternoon learning how to make tasty local food like pineapple curry and roti and even a day relaxing by the pool.
This trip we also visited an orphanage for physically and mentally disabled children which had been affected by the recent flooding in Sri Lanka. Several volunteers were kind enough to donate materials and games which we showed them how to play. We can assure you that mixing 18 foreign volunteers with 30+ excitable local children and then adding loads of new games and materials makes for a very fun and memorable few hours for everyone involved. All the materials are now being used by local teachers in their daily work with the children.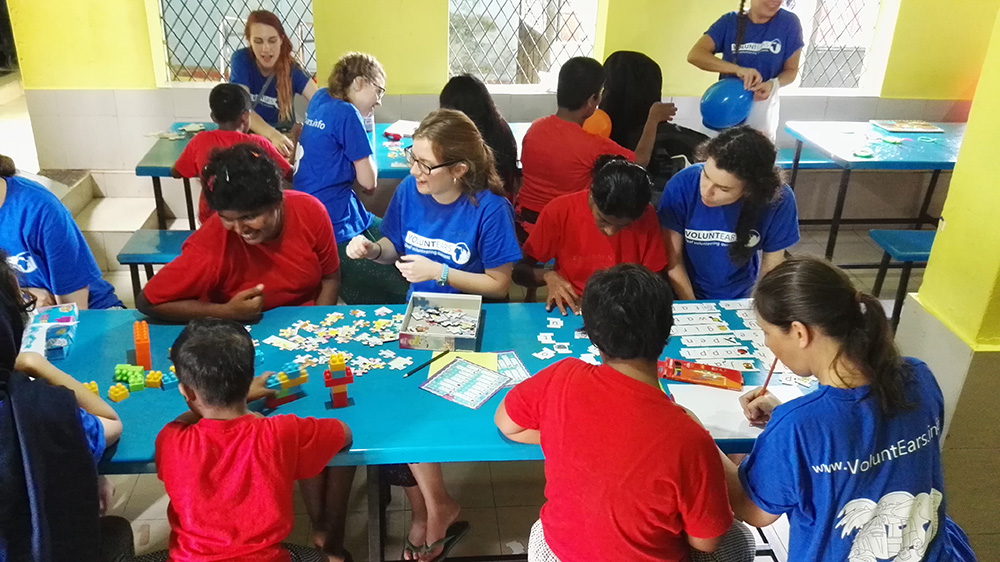 Four of our volunteers – Katie Rudd, Emilie Sands, Phoebe Brailsford and Sophie Bryan (both studying Deaf Studies at University of Wolverhampton) – stayed on for Teaching Add-ons after the main group finished. Over the following 2 weeks they arranged a variety of interactive educational activities with the local deaf students and explored Unawatuna beach and Lion's Rock at Sigirya during their time off.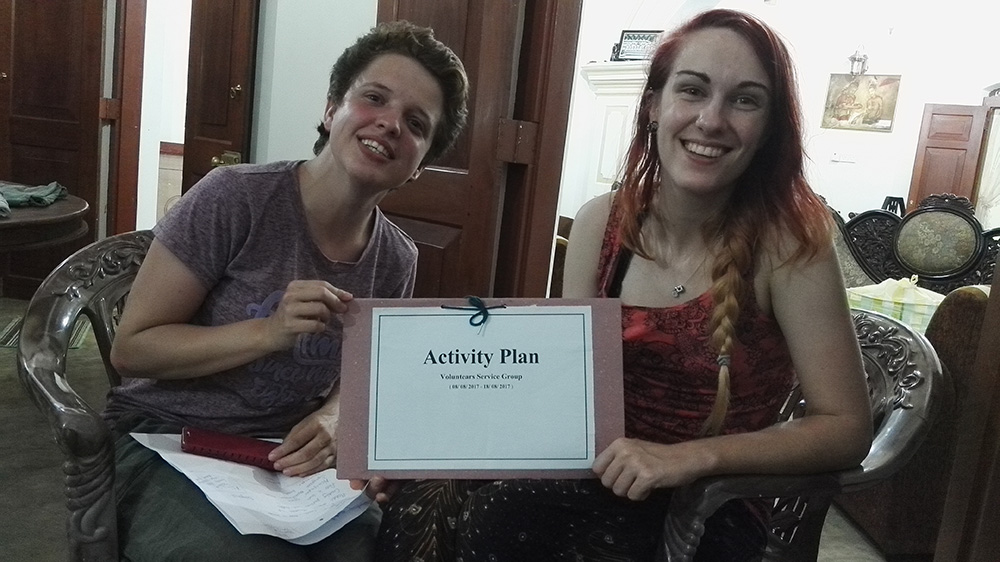 Our Director, Richard Clowes, lead the trip and Andy Hesselwood worked really hard in his role as BSL Communicator to ensure everyone was kept up-to-speed with daily plans and information about all the visits and activities. Our Sri Lankan colleague Danushka Perera helped with preparations and taught everyone a traditional game played with sea shells from the beach. We must mention our drivers Sugath and Sirisena who carefully drove us around Sri Lanka's roads in private air conditioned mini-buses, stopping at shops and sights along the way.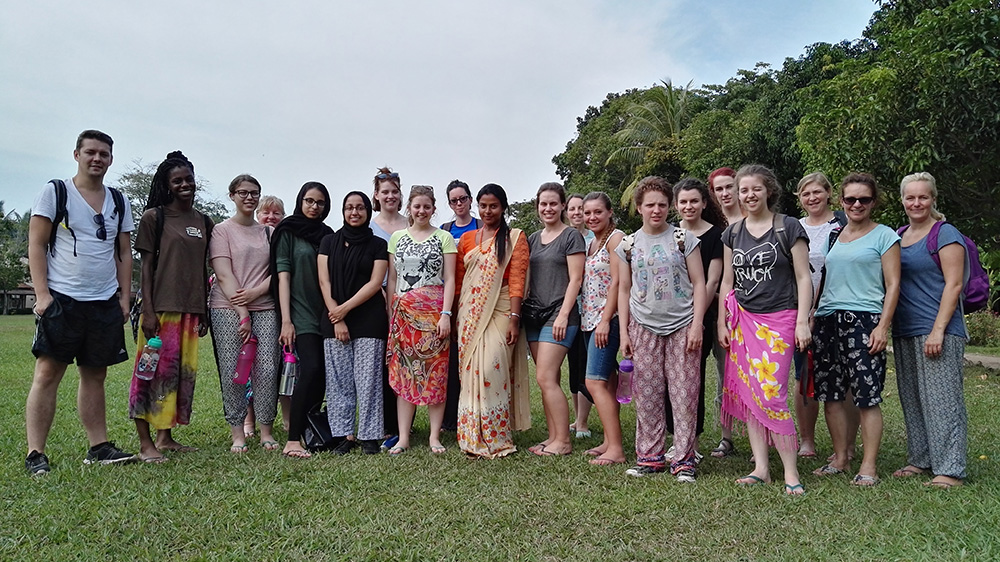 It was great having Clair Murray with us for her 2nd Sri Lanka trip and we are delighted that Katie Rudd is rejoining us for a trip to Nepal in 2018.
If you're interested in joining a trip like this one, read more here: Sri Lanka 2 Week Group Trip.
Got a question? Contact us now!

"I had the opportunity to help fellow D/deaf people"
Tom Gerrard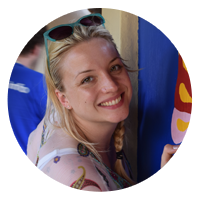 "The best thing I've done in years"
Blanche Coy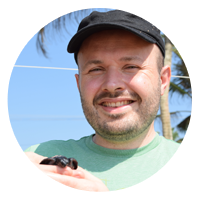 "Valuable, memorable, fun, productive, amazing!" 
David Hutchinson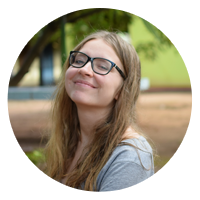 "A specialised organisation that guarantees the right support - all my worries vanished"
Karolina Pakenaite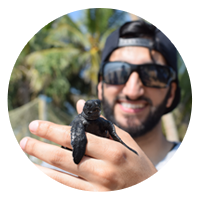 "Working with turtles was the best thing!"
Omar Mahmood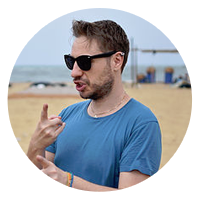 "Enlightening, rewarding, motivating, amazing"
Keegan Hall-Browne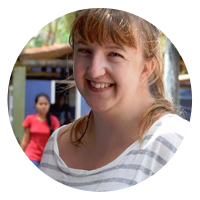 "I grew in confidence and enjoyed helping people"
Jodie Winter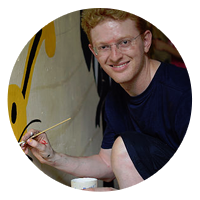 "I really enjoyed designing and painting the wall mural in one of the classrooms. It was a fantastic experience."
Stephan Pretorius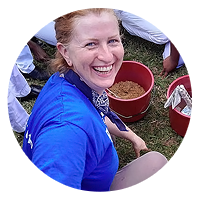 "An enriching and fulfilling experience with an opportunity to embrace Sri Lanka's way of life and culture"
Katherine O'Grady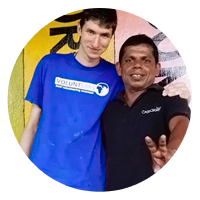 "It's changed my way of thinking and seeing things. Join today because it's brilliant! It's a once in a lifetime opportunity"
Ashley Hill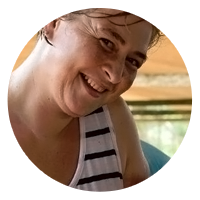 "There was an equal balance of work, group activities and sightseeing"
Clair Murray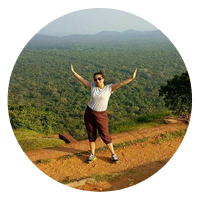 "I knew this was a perfect opportunity"
Saira Shabbir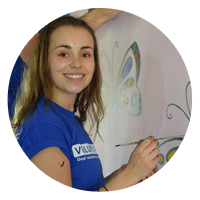 "I made new friends and was able to use my sign language skills"
Stephanie Denison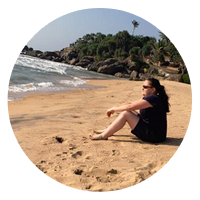 "I can't fault VoluntEars - they run everything smoothly from beginning to end"
Kimberley Bruce