Delyth Griffiths joined our Nepal trip in January 2019. Here she explains her experiences of volunteering in Nepal as a deaf person.
Are you D/deaf or hearing?
Profoundly Deaf.
How did you originally discover VoluntEars?
Facebook and the internet.
Why were you interested in joining a VoluntEars trip?
It's always has been my dream to work with deaf children overseas and this is a great opportunity to go with VoluntEars. They are real and safe.
What attracted you to the VoluntEars trips?
Their website looks good, organised and safe. The director of VoluntEars, Richard Clowes, has been very good answering all of my questions and it has helped me lots. Also, he has arranged BSL interpreter to talk to me via live call (facetime) to answer my questions too. I feel so safe knowing that I am going with VoluntEars.
Had you ever done a trip like this before? Travelling to another country with a mixed group of D/deaf and hearing people to meet D/deaf people from a totally different culture?
No never.
Why did you choose Nepal?
There were 3 options of different places – Nepal, Sri Lanka and Ghana. I wasn't sure which one, so I asked VoluntEars what does they recommended, as I can't stand the weather too hot, if I go in the summer time. I prefer winter times. They recommended Nepal because it's warmer, not too hot. I'm glad that I've picked the right place, Nepal.
How did you raise the money to pay for your trip?
I organised Sponsored walk for both myself and my daughter Emma and did fundraising. Also I've applied for donations from various stores, for the raffle prizes. Also to Pizza hut, McDonalds, Pantomime theatre etc for the tickets. I printed a letter with VoluntEars logo and their registration number on it, so when I applied for the donations, and the sponsored walk,I had proof it was for VoluntEars.
Do you have any fundraising tips or recommendations for other people?
Yes, do as much fundraising as you can, walking, running etc. Organise raffle prizes. There are Charites out there, where you can apply for funding for Deaf young people who are under 25 years old. This is because it is part of Education to learn about different cultures.
What were you hoping to gain from the experience overseas?
To make it better for the deaf children and people who live overseas.
As a deaf person from the UK, how did you find it communicating with local deaf people in Nepal?
Some know how to sign BSL alphabet which it's makes it easier and they taught me how to sign in ASL and international signs. I also have taught them some BSL signs which they were very interested in. There was one volunteer in my group, who knew how to sign ASL alphabet and show me how to do it. Also the VoluntEars BSL interpreter taught me too. There was no problem at all. It is very interesting to learn about different signs.
And how was communication with other people in the VoluntEars group?
No problem as the VoluntEars BSL interpreter always there to translate for us.
Often in the volunteer group there are different communication styles used (oral, SSE, BSL). How did you all communicate successfully in your group?
They know that I am BSL user and they made sure they were face-to-face with me when they were signing. VoluntEars interpreter was always there to make sure all our group didn't feel left out. The VoluntEars interpreter, David, never stop working as an interpreter and he has been so wonderful to sign if I didn't understand them.
What were the main things you learnt about the Deaf school and about education of young D/deaf people in Nepal?
They are always so happy even if they are very poor and never moaned about anything else. They are very keen and interesting to learn about different things.
Did you feel Nepal is a safe country for foreign D/deaf people to visit ?
Yes I did feel safe, especially in the day times. It really does depend on what area you are going to.
Sometimes you have to haggle in the shops. Do you have any tips to overcome any communication barriers?
Most shops have got their own calculator and show me the prices on it. If I feel it is not right – like it is too high, I will then press the prices on their calculator and work it out with them. If I have any problems I will ask VoluntEars staff to come with me to help me out.
What do you think are main challenges facing D/deaf people in Nepal?
When they leave school, they don't have the opportunity to go to college or university. They are likely to either work in the building, waitressing or making crafts.
How does it compare to being deaf in the UK?
We are very lucky to have access to BSL interpreters for the hospitals, dentists, doctors etc.
Do you think it's useful to spend time with D/deaf people in other countries? Why?
Yes, definitely to help them to understand more about their education and teach them signs etc. Also learn about their culture.
What did you gain from the trip?
Learned lots about their different cultures and everyday was interesting. I felt good for helping them out.
Are there any challenges for you as a D/deaf traveller?
Sorting out injection appointments, booking train to London to get the flight. Dealing with insurance companies as they refused to speak to a third party without consent/authorisation. 
Did you have to bring any specialist equipment to help you during the trip?
Yes only my mobile phone for vibrations to help me to wake up in the morning for the school, trips etc.
Do you have any advice for other people considering doing a trip with VoluntEars?
Yes, go for it and you will love it. It is once in a lifetime.
What was one of your best memories?
I've had a lot of lovely memories and I will never forget them all. Everyday created special and lasting memories
Are you interested in joining a trip like this one?
Read more here: Nepal 2 Week Group Trip.
Got a question? Contact us now!

"I had the opportunity to help fellow D/deaf people"
Tom Gerrard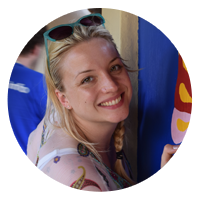 "The best thing I've done in years"
Blanche Coy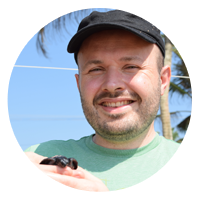 "Valuable, memorable, fun, productive, amazing!" 
David Hutchinson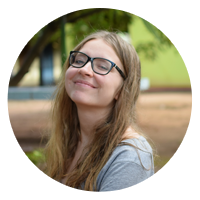 "A specialised organisation that guarantees the right support - all my worries vanished"
Karolina Pakenaite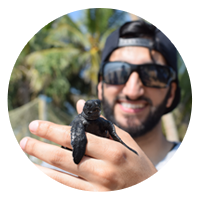 "Working with turtles was the best thing!"
Omar Mahmood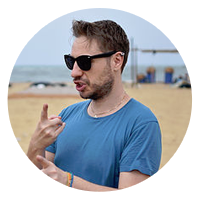 "Enlightening, rewarding, motivating, amazing"
Keegan Hall-Browne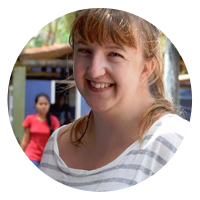 "I grew in confidence and enjoyed helping people"
Jodie Winter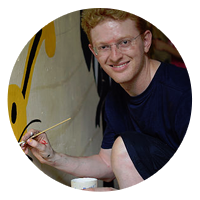 "I really enjoyed designing and painting the wall mural in one of the classrooms. It was a fantastic experience."
Stephan Pretorius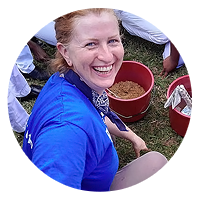 "An enriching and fulfilling experience with an opportunity to embrace Sri Lanka's way of life and culture"
Katherine O'Grady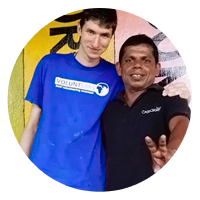 "It's changed my way of thinking and seeing things. Join today because it's brilliant! It's a once in a lifetime opportunity"
Ashley Hill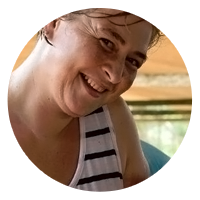 "There was an equal balance of work, group activities and sightseeing"
Clair Murray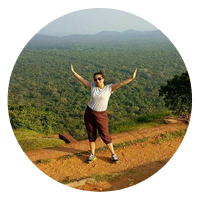 "I knew this was a perfect opportunity"
Saira Shabbir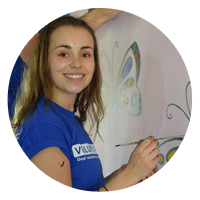 "I made new friends and was able to use my sign language skills"
Stephanie Denison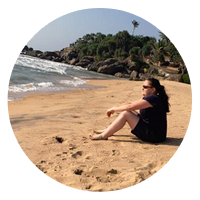 "I can't fault VoluntEars - they run everything smoothly from beginning to end"
Kimberley Bruce