Nepal 2 Week Group Trip  |  January 2018
Our first 2 Week Group Trip of 2018 started in Kathmandu, Nepal. Volunteers arrived on New Year's eve and were treated to 2 weeks of uninterrupted sunshine, blue skies and mountain views. What a way to start a new year!
We were delighted to have our 1st two American volunteers on this trip plus Karolina Pakenaite for her 2nd trip with VoluntEars.
This was our third visit to one of our partner Deaf schools near Pokhara. As always, the staff and students gave a warm welcome to everyone in the VoluntEars group. Nepali people really are some of the friendliest on earth.
Interview with volunteer Alanna Kilroy
Watch Alanna Kilroy answer some questions about her trip to Nepal with VoluntEars:
Volunteering at a Deaf school in Nepal
Mornings were spent at our partner Deaf school. Our challenge was to renovate their dining hall from floor to ceiling before leaving Nepal 2 weeks later. The walls were dirty and dark and it took 3 days preparation work before we could even start painting. Then the paint wasn't thick enough so we had to do extra coats. We were happy some of the local teachers and students helped us! Break times were fun – sitting outside in the sun chatting to the local deaf students and admiring the mountains in the distance.
The hard work paid off – check out the before and after photos below:
Activities with Nepali deaf students
One of the highlights was doing a range of activities with the local Nepali deaf students. Our volunteers had their own activity ideas and explained the rules to groups of very excited local students! It was also a great chance to try communicating in a different sign language.
Trekking in the Himalayas
Our middle weekend was spent trekking in the Himalayas. If you're thinking of joining our Nepal trip then don't worry – you won't be climbing Everest using ice axes and crampons! VoluntEars hires experienced Nepali guides to ensure everyone is safe and porters to carry the luggage. VoluntEars staff accompany the group as well. The pace is slow, we have regular breaks and although the accommodation is basic…look at the views.
What else did we do in Nepal?
There's really too much to mention in a single blog post! We also ran a Nepali Sign Language class (thanks to our friend Ramesh), visited the World Peace Pagoda and explored the shops and cafes along the lakeside in Pokhara. In Kathmandu there was time to visit Swayambhunath (Monkey Temple) and wander around the fascinating lanes of Thamel.
We need your help this summer!
If you like the idea of combining deaf volunteering in Nepal with exploring a new culture then join our next Nepal trip. We'll be renovating the dormitory below at the same Deaf school in Nepal. Your help will be really appreciated by the local students. Contact Us today for details.
Get involved! Read more here: Nepal 2 Week Group Trip.
Got a question? Contact us now!

"I had the opportunity to help fellow D/deaf people"
Tom Gerrard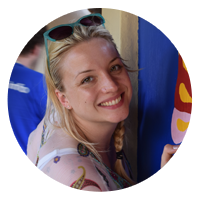 "The best thing I've done in years"
Blanche Coy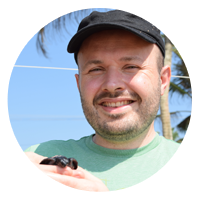 "Valuable, memorable, fun, productive, amazing!" 
David Hutchinson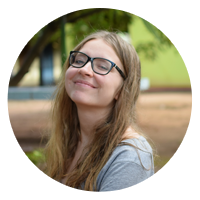 "A specialised organisation that guarantees the right support - all my worries vanished"
Karolina Pakenaite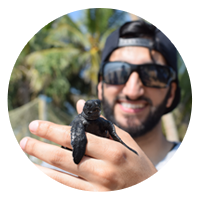 "Working with turtles was the best thing!"
Omar Mahmood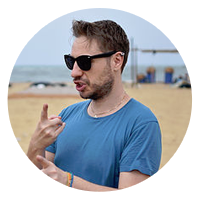 "Enlightening, rewarding, motivating, amazing"
Keegan Hall-Browne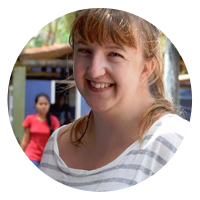 "I grew in confidence and enjoyed helping people"
Jodie Winter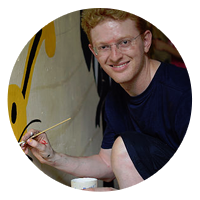 "I really enjoyed designing and painting the wall mural in one of the classrooms. It was a fantastic experience."
Stephan Pretorius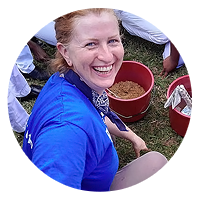 "An enriching and fulfilling experience with an opportunity to embrace Sri Lanka's way of life and culture"
Katherine O'Grady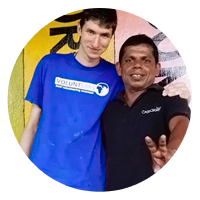 "It's changed my way of thinking and seeing things. Join today because it's brilliant! It's a once in a lifetime opportunity"
Ashley Hill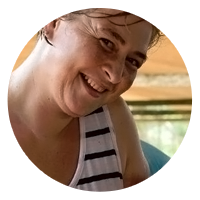 "There was an equal balance of work, group activities and sightseeing"
Clair Murray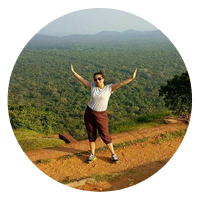 "I knew this was a perfect opportunity"
Saira Shabbir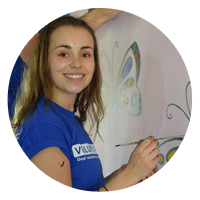 "I made new friends and was able to use my sign language skills"
Stephanie Denison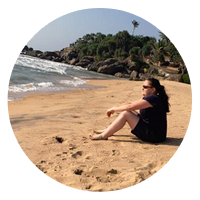 "I can't fault VoluntEars - they run everything smoothly from beginning to end"
Kimberley Bruce