Nepal is now open and we're planning a trip!
Are you fully vaccinated against Covid-19?
Would you like to travel soon?
If the answer is yes then we'll run a Nepal trip in January 2022.
We know it's short notice but sometimes the most memorable things are booked quite spontaneously!
At the moment we are checking how many people are interested. Please read more below and contact us if you are interested.
When is the trip?
Monday 3rd January 2022 to Saturday 15th January 2022
That means you will leave home on Sunday 2nd January and return on Saturday 15th 2022.
Is everything ready at such short notice?
Yes. This week we contacted all our local partners in Nepal and they are all ready to warmly welcome us.
We have checked arrangements with one of our partner Deaf schools, our accommodation in Kathmandu and Pokhara, our trekking guides, restaurants, and transport providers. Everything is ready to go.
What will I do?
You'll spend the first 2 days in Kathmandu exploring the narrow streets of Thamel, visit the famous Swayambhunath (monkey temple), and then we'll all travel through the mountains to Pokhara. Pokhara is a peaceful town by the shores of the beautiful Fewa Lake. You'll hopefully see a lovely sunset over the mountains from the World Peace Pagoda, spend time at a local Deaf school doing lots of activities with their students and learning some Nepalese Sign Language. We'll do a 3 day trek in the Himalayas, fully supported by professional guides and sherpas who will carry big bags full of clothes and sleeping bags etc. If you don't fancy the trek you can stay at the hotel in Pokhara and enjoy exploring the town and lake in your own time – admire the views from the hotel roof top, watch the fishermen at one of the many cafes or bars along the lakeside or try haggling for things in the shops!
You will experience a fascinating culture, get to know local Deaf people and make new friends with other people in the group.
Additionally, all the money we spend will really help the local Nepali people start recovering from the long shut downs during the pandemic.
Who can join?
Anyone interested in travel, sign language and other cultures! You can be D/deaf, hearing or hard-of-hearing, any age over 16 (younger if joining with parent of guardian), any background, any level of sign language, we're very inclusive! All our trips have a sign language interpreter to ensure smooth communication for everyone.
Price?
£1,245 / $1,725 (this is £50 / $70 less than our normal price)
What's included?
BSL interpreter
Trip leader from our UK office
Hotel accommodation
Food (3 meals every day)
All local transport
Airport transfers in Nepal
3 day trek in the Himalayan mountains OR 3 days relaxing in Pokhara
World Peace Pagoda visit
Swayambhunath (monkey temple) visit
Nepali Sign Language class
Kathmandu shopping
New year's eve street festival in Pokhara
Pre-trip meeting in Brighton (optional – can be arranged on a video call)
The most exciting start to 2022 possible!
What's not included?
Visa (£20)
Insurance (budget around £50)
Flights (from £700 return)
Spending money for souvenirs / extra snacks
Are there any discounts?
Yes! We will give you £50 discount if you get a friend to join any VoluntEars trip.
If you already did a VoluntEars trip then you'll also get a 10% discount.
Is it safe?
Yes. We only run trips when it's safe for our customers, staff and local partners. We have spent the last week checking everything meets our standards.
You will do a covid test before flying to Nepal. You will show this at immigration and then we will collect you when you walk out of Kathmandu airport.
Extra precautions will be taken at the accommodation, at the Deaf school, restaurants will have outdoor seating and plenty of space.
This time of year is dry and sunny so a lot of our time is spent outside where the risk of covid infection is low. The 7 day average Covid rate in Nepal is 274, compared to the UK 33,797 or USA 73,875, France 7,277 or 28,129 in Germany (data correct on 10-11-2021).
We will give detailed advice before the trip and on arrival in Nepal.
What next?
We need at least 6-8 people to make the trip possible. If you're interested then please contact us before 21st November. We promise you the trip of a lifetime!
If you want to arrange a video call to ask questions and find out more then please contact us:
Email us: [email protected]
Whatsapp / sms us: +44 7713 752124
What will the Nepal trip be like?
Check our Nepal gallery for videos and photos of previous Nepal trips.

"I had the opportunity to help fellow D/deaf people"
Tom Gerrard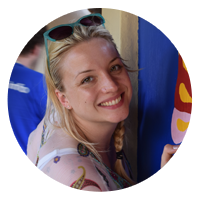 "The best thing I've done in years"
Blanche Coy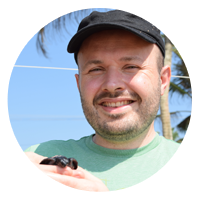 "Valuable, memorable, fun, productive, amazing!" 
David Hutchinson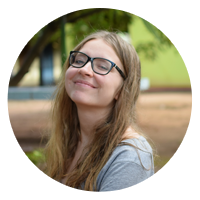 "A specialised organisation that guarantees the right support - all my worries vanished"
Karolina Pakenaite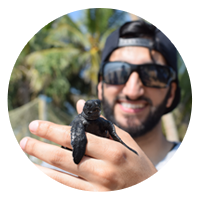 "Working with turtles was the best thing!"
Omar Mahmood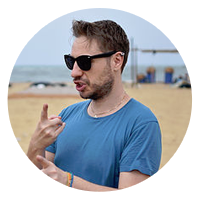 "Enlightening, rewarding, motivating, amazing"
Keegan Hall-Browne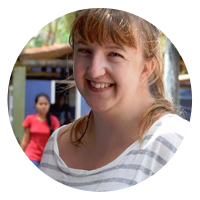 "I grew in confidence and enjoyed helping people"
Jodie Winter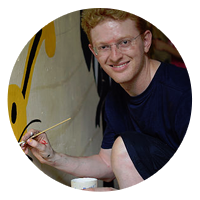 "I really enjoyed designing and painting the wall mural in one of the classrooms. It was a fantastic experience."
Stephan Pretorius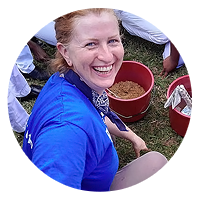 "An enriching and fulfilling experience with an opportunity to embrace Sri Lanka's way of life and culture"
Katherine O'Grady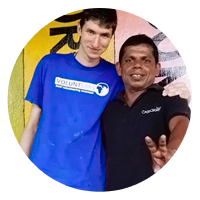 "It's changed my way of thinking and seeing things. Join today because it's brilliant! It's a once in a lifetime opportunity"
Ashley Hill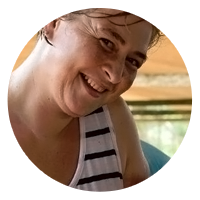 "There was an equal balance of work, group activities and sightseeing"
Clair Murray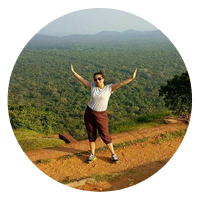 "I knew this was a perfect opportunity"
Saira Shabbir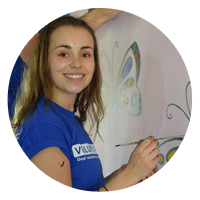 "I made new friends and was able to use my sign language skills"
Stephanie Denison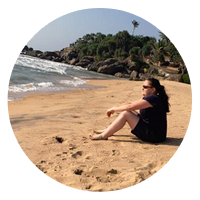 "I can't fault VoluntEars - they run everything smoothly from beginning to end"
Kimberley Bruce